60 ROWS OF
VARIABLE RATE Precise cushion drive digital metering at every row.
UP TO 5 PRODUCTS One machine, one pass, maximum results.
HIGH RESOLUTION
PRESCRIPTIONS Unrivalled micro zone five layer prescription delivery.
DIGITAL TURN
COMPENSATION Unrivalled accuracy when turning or avoiding obstacles.
PRECISE OVERLAP PROTECTION Automatic individual row by row overlap protection
Smart Seeder Max™
The Game has Changed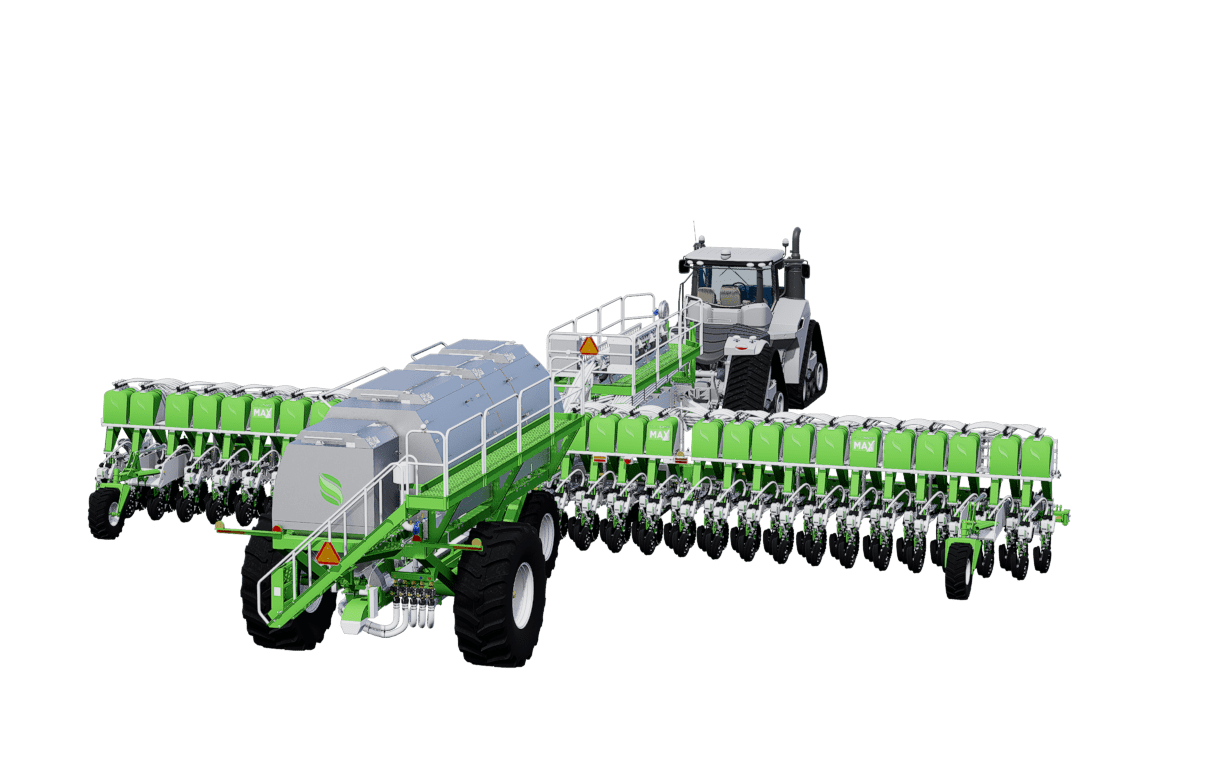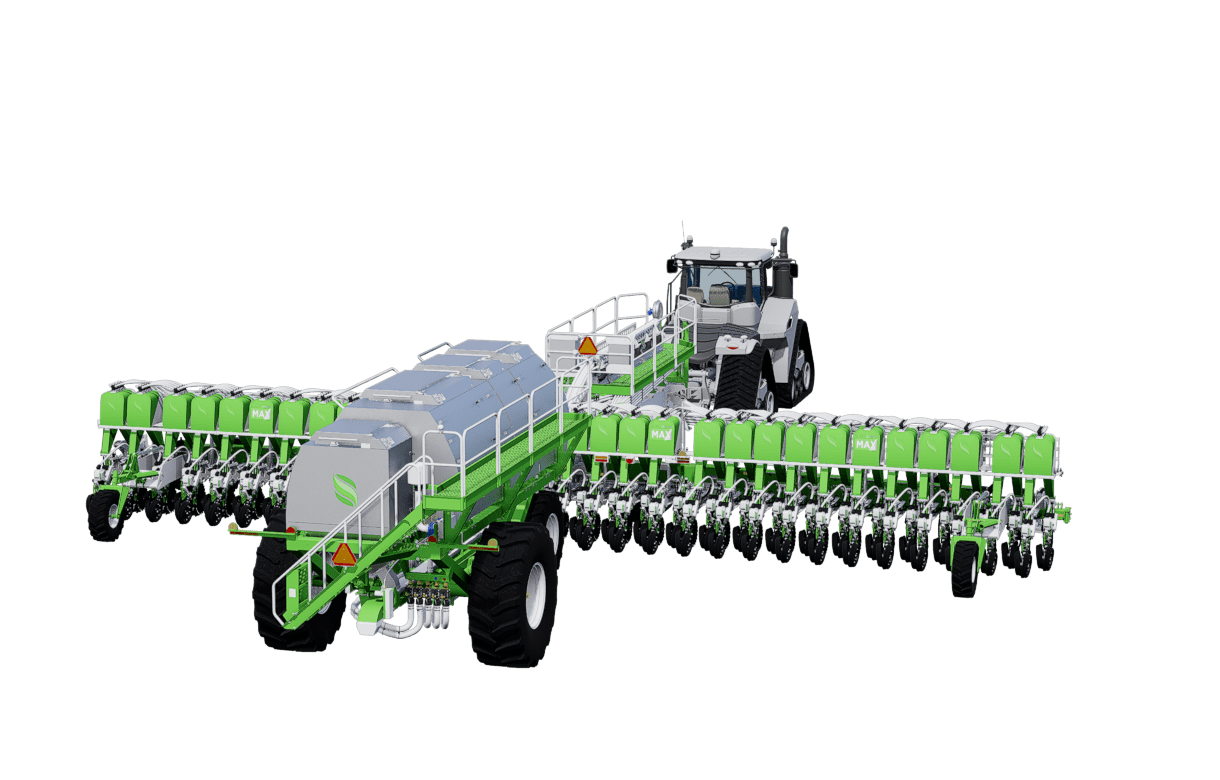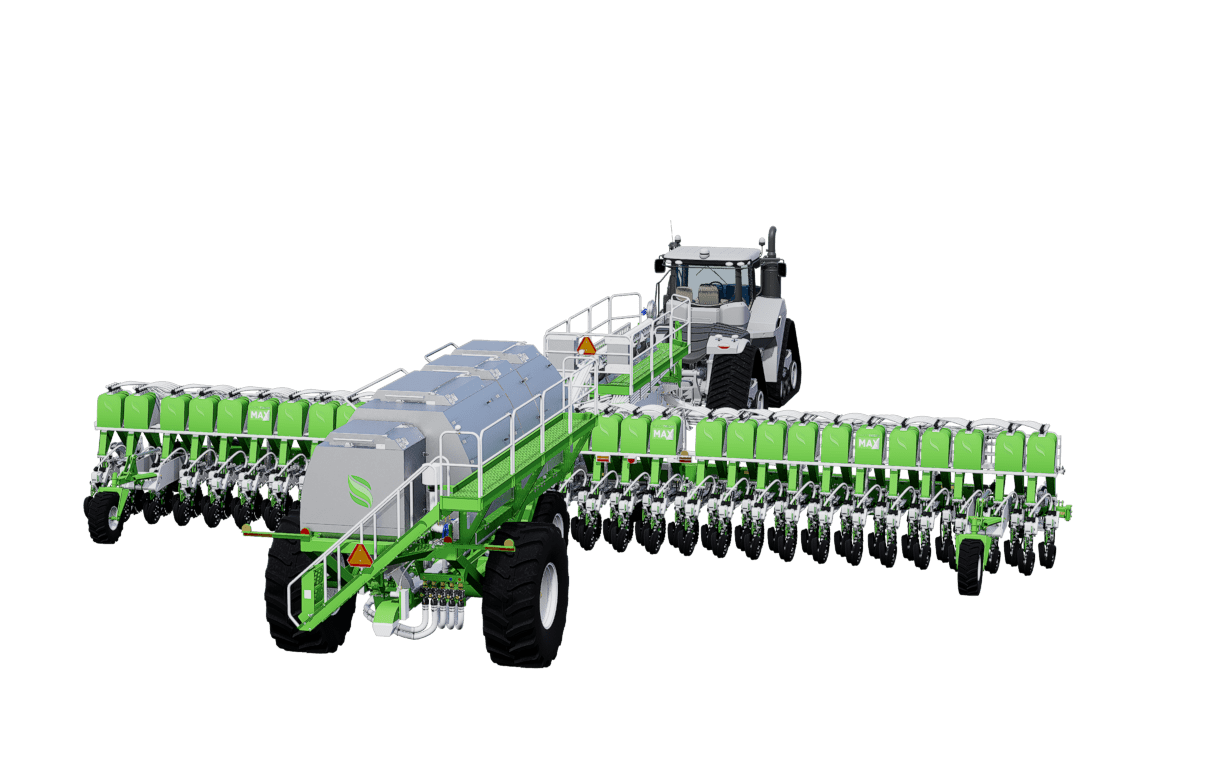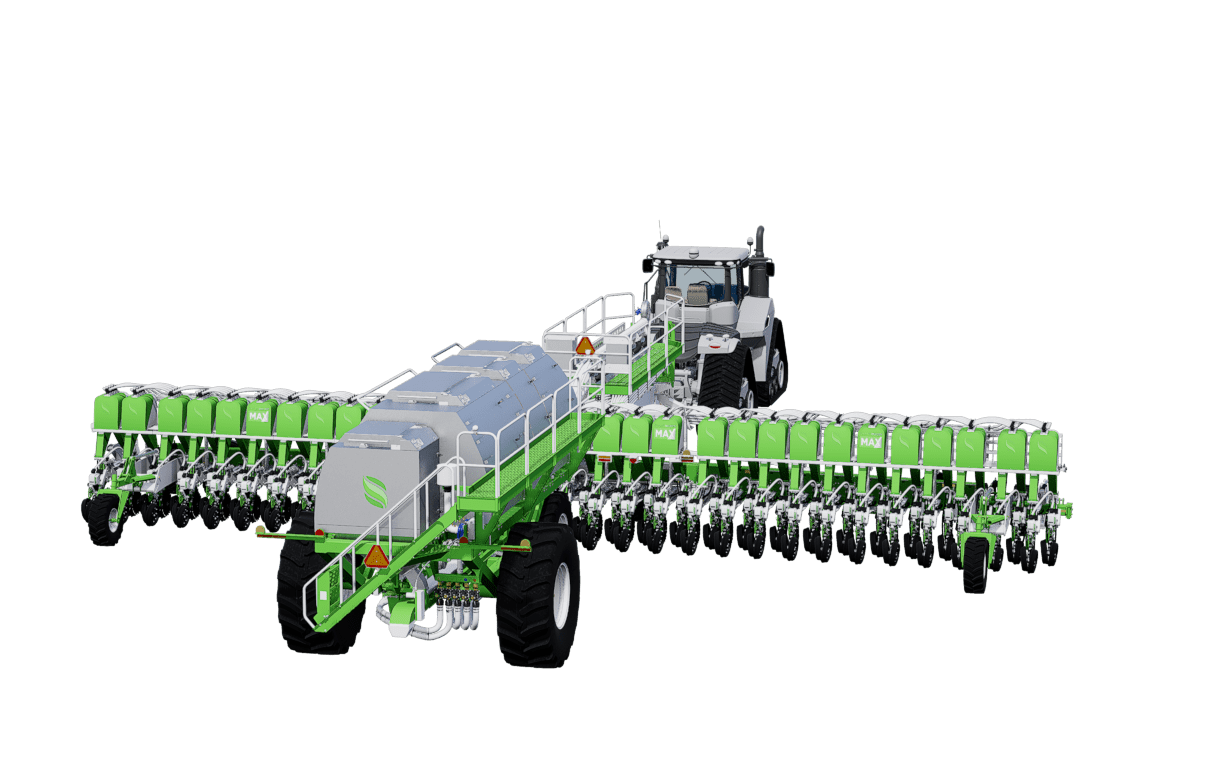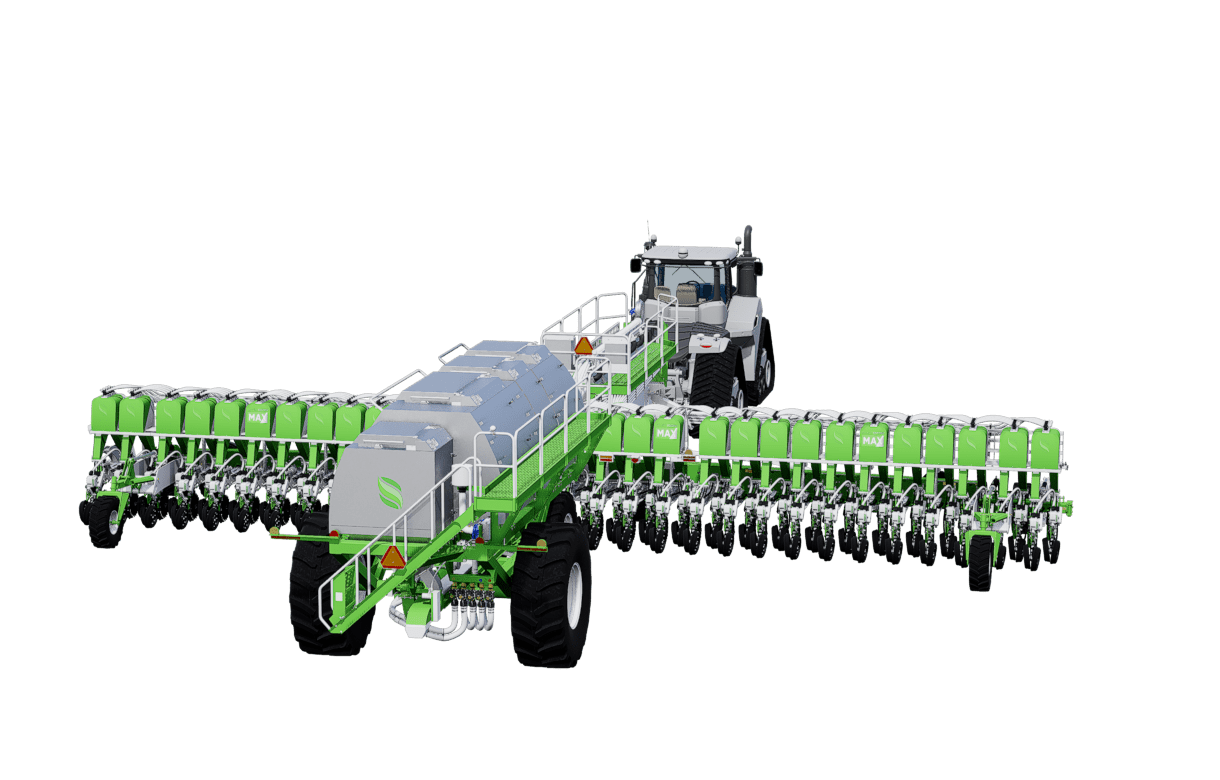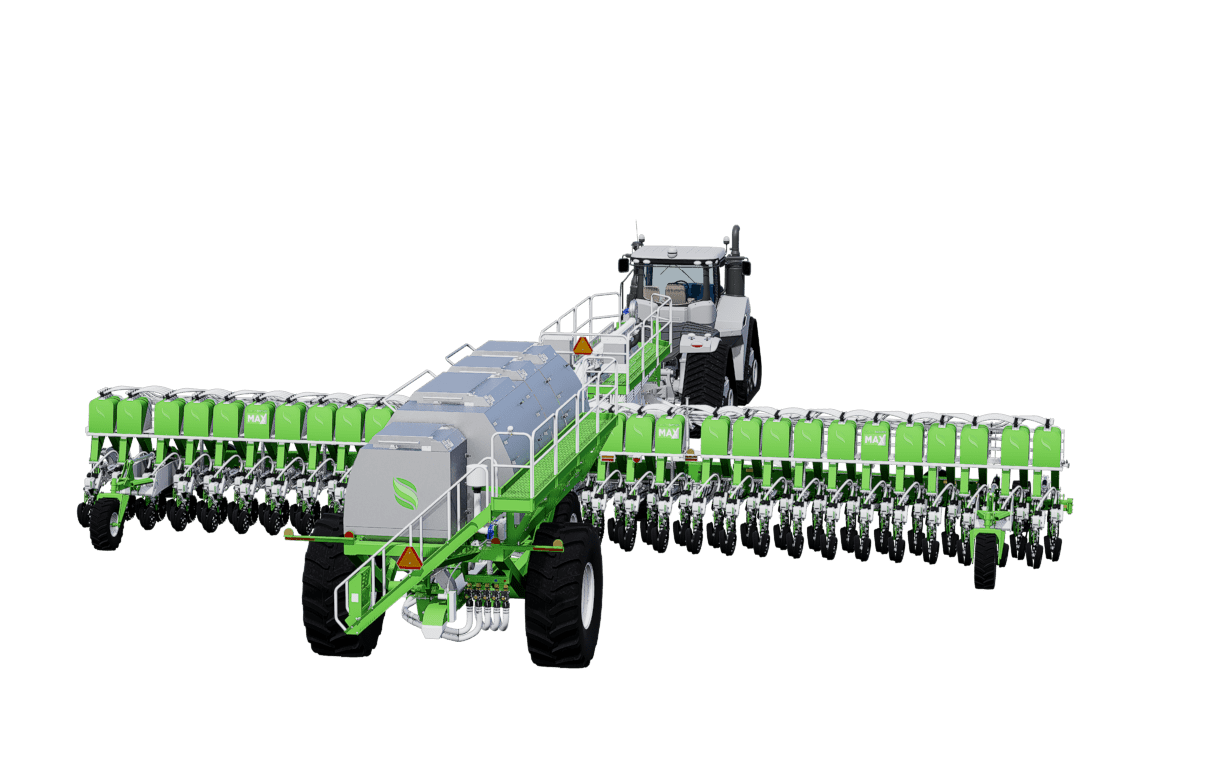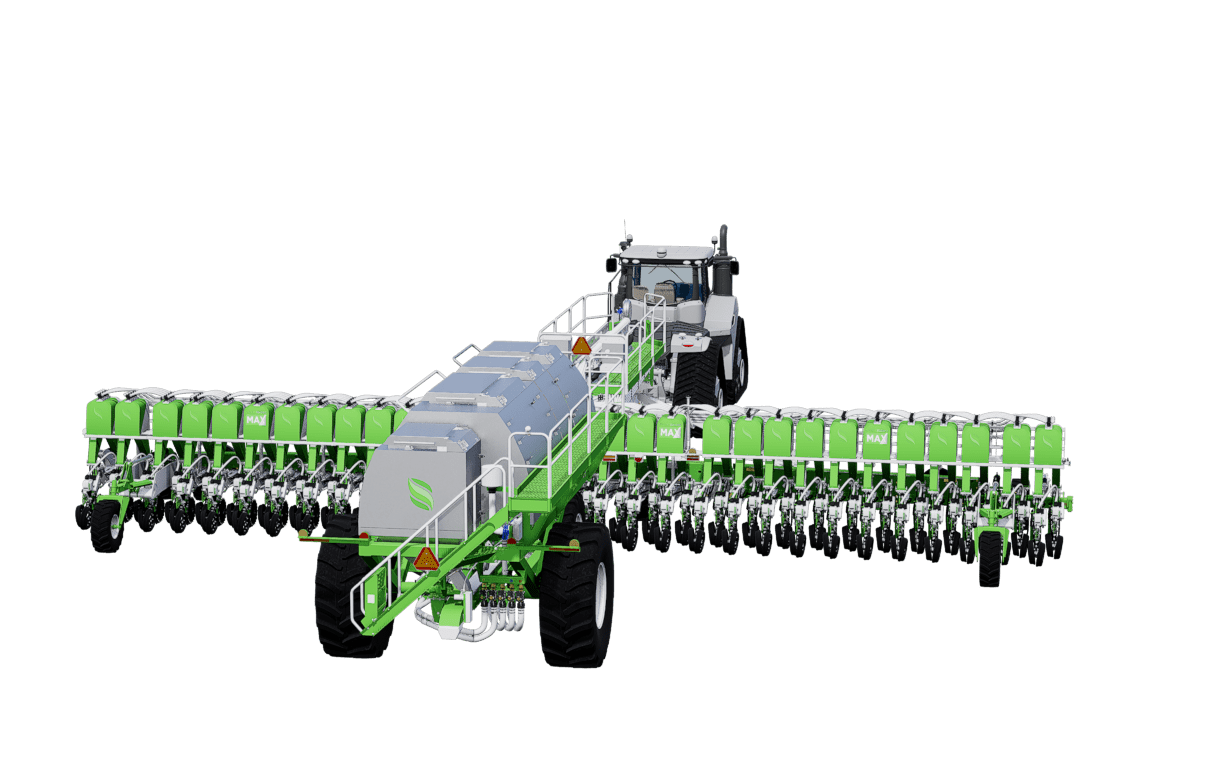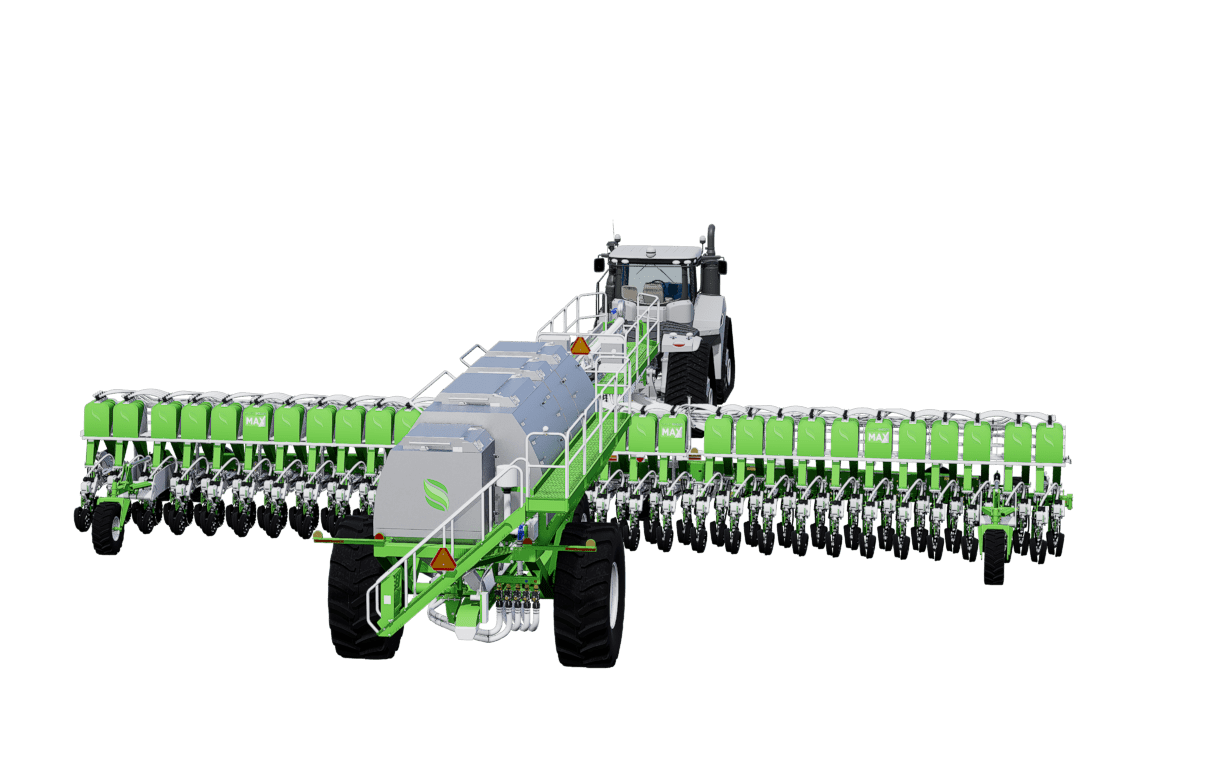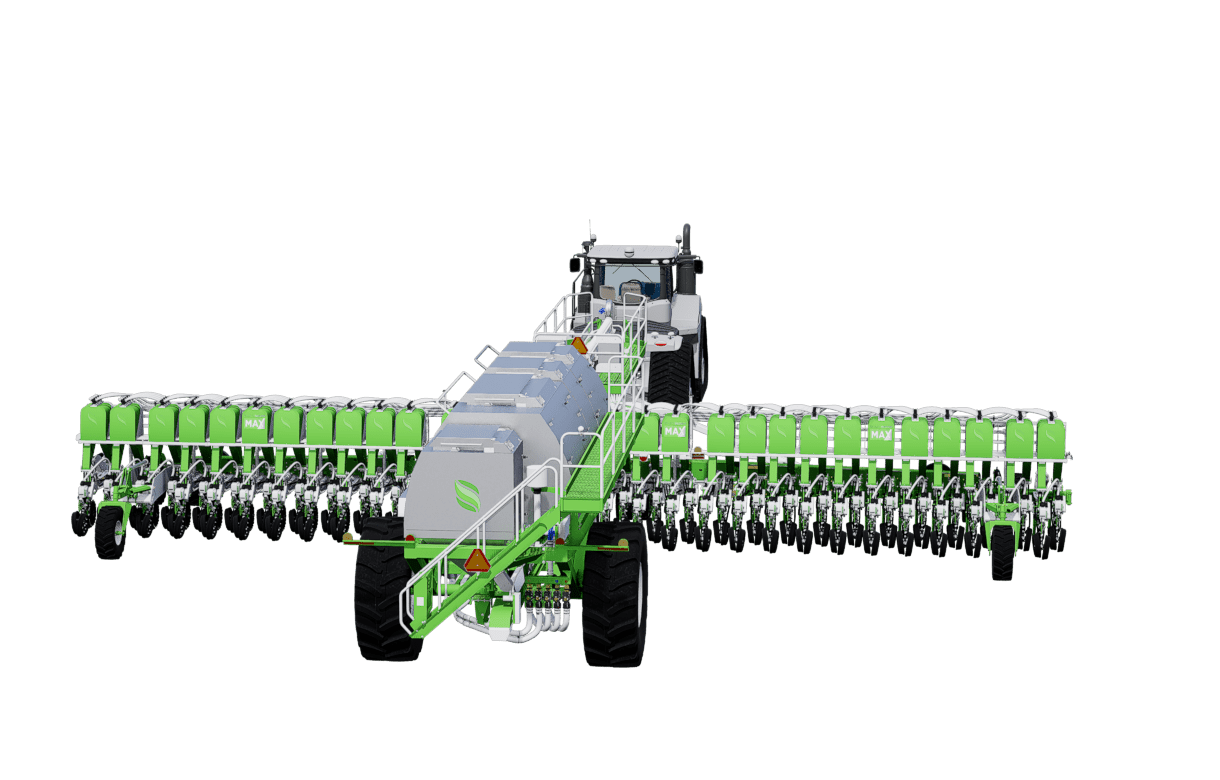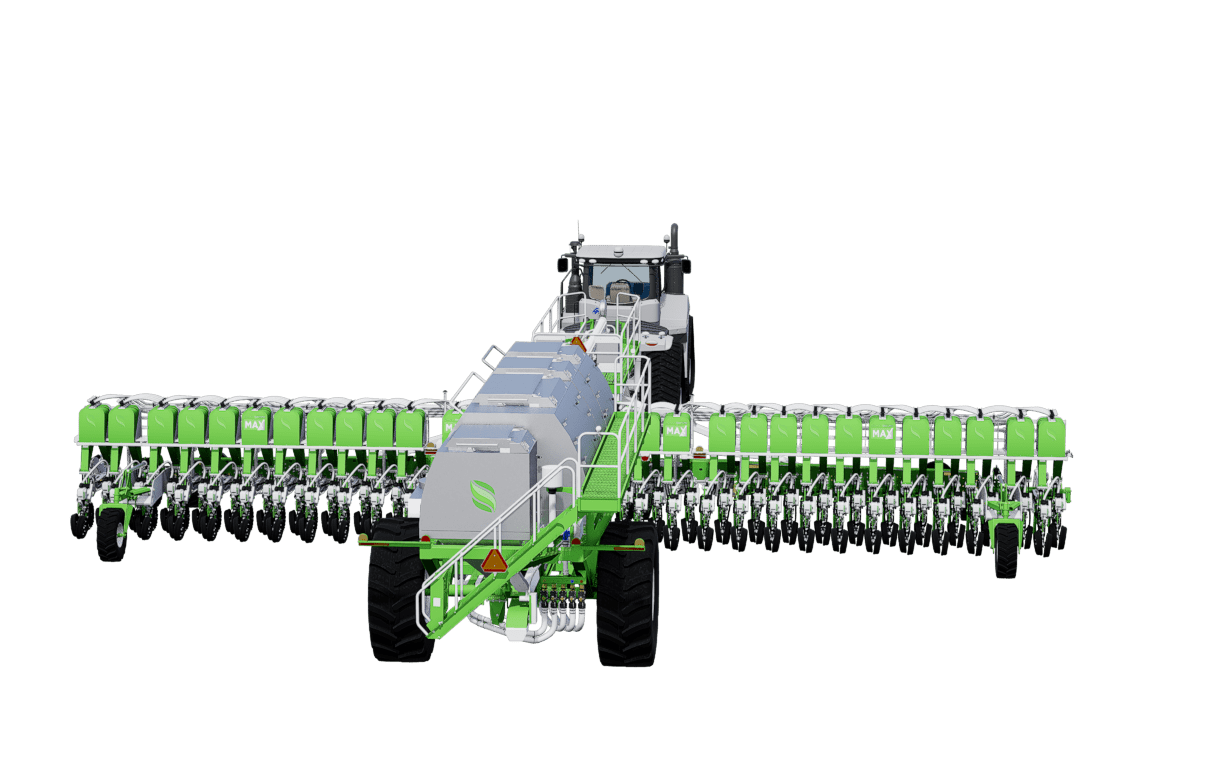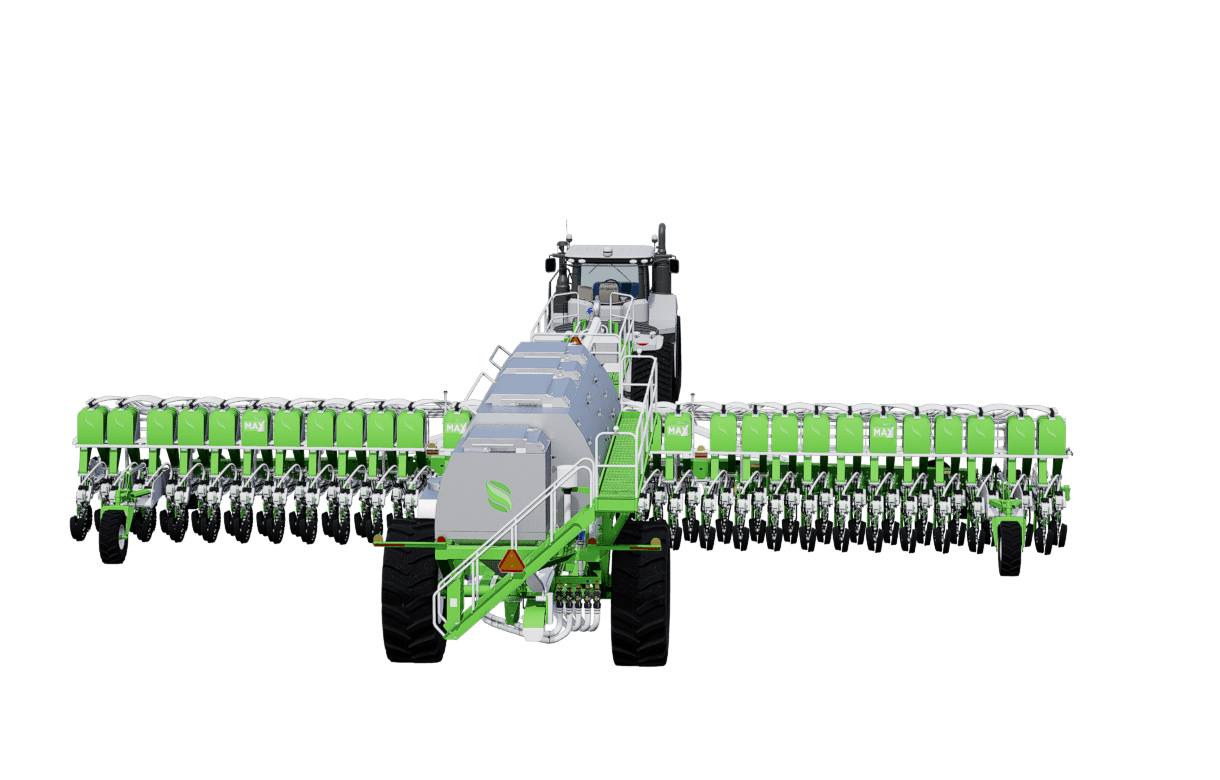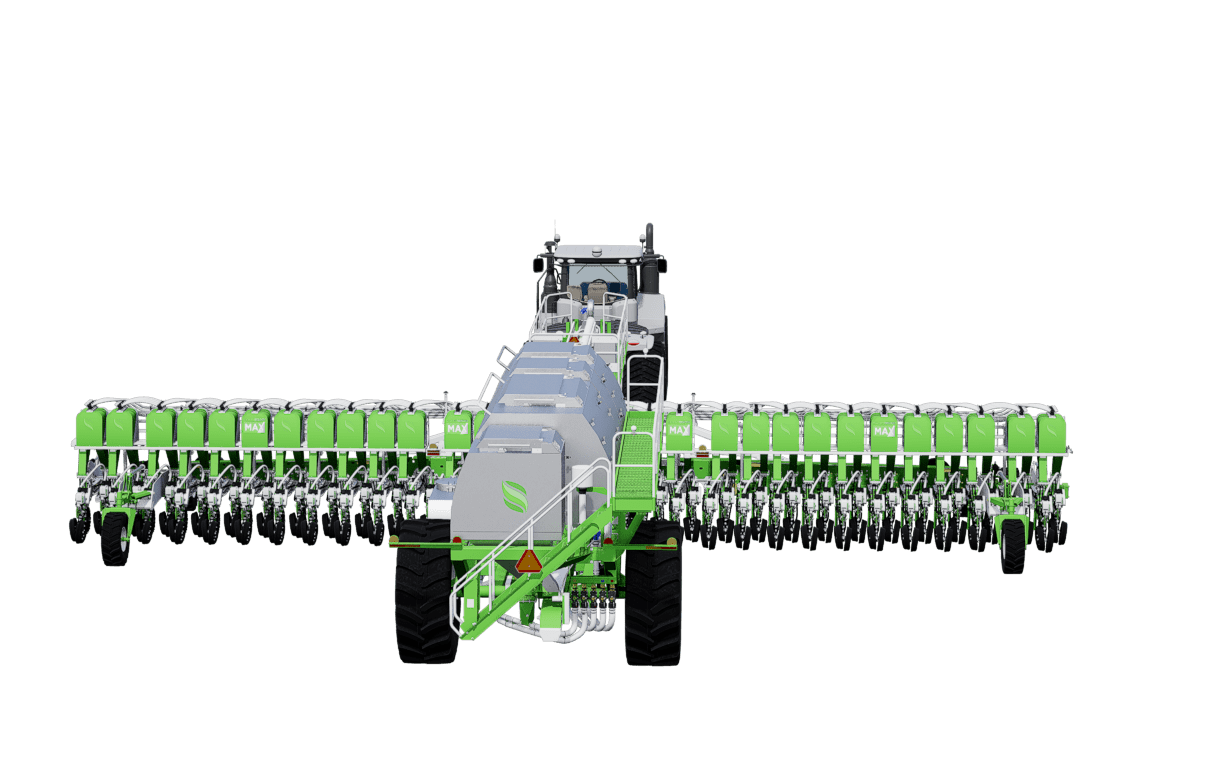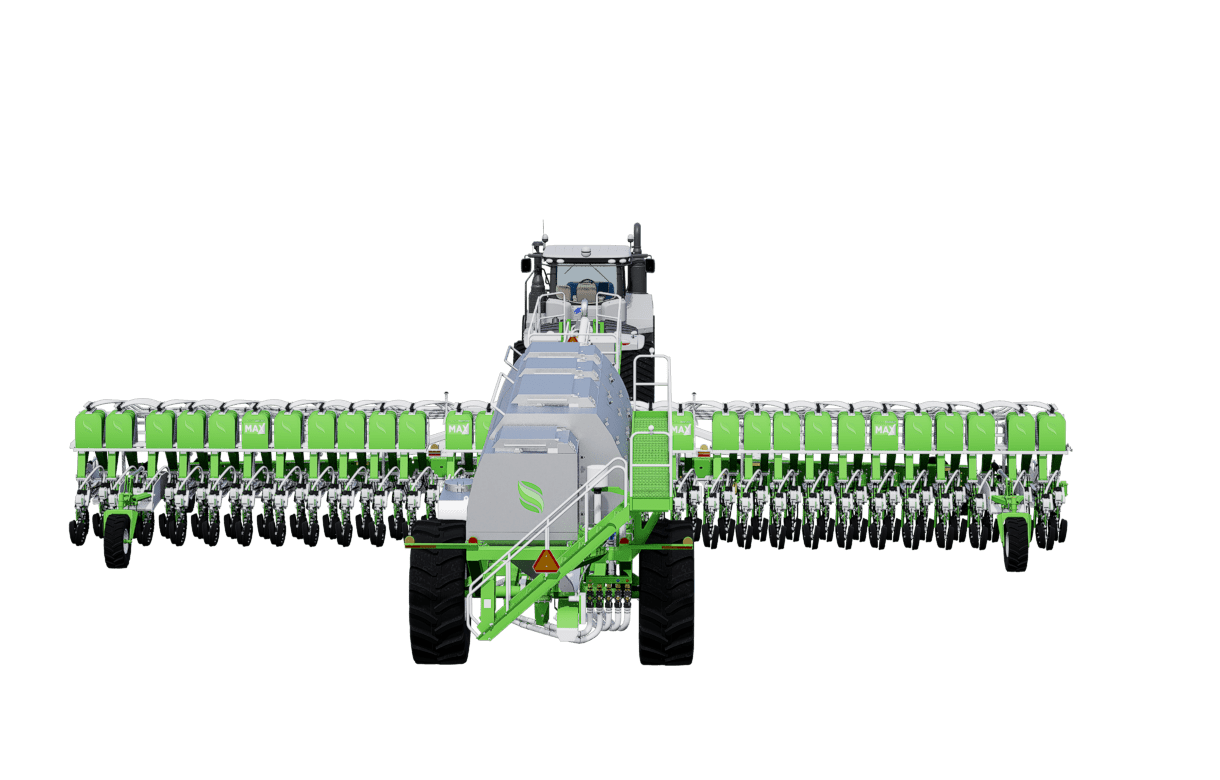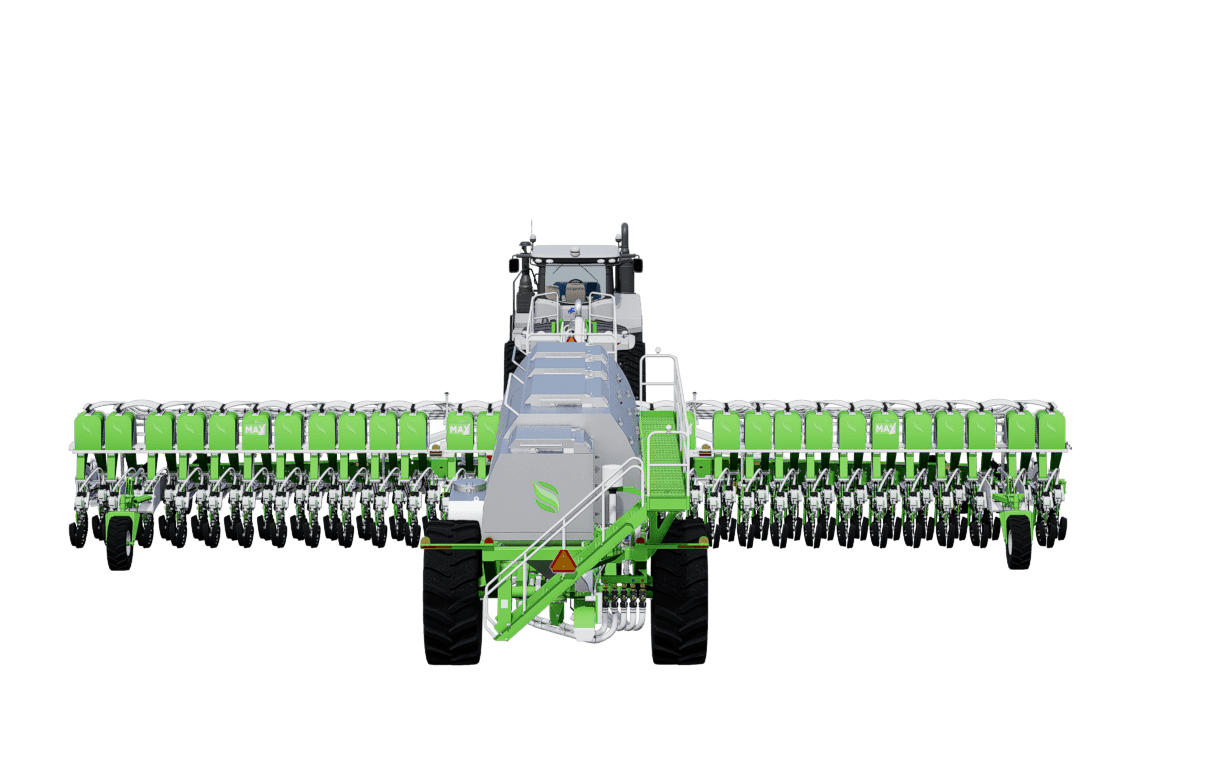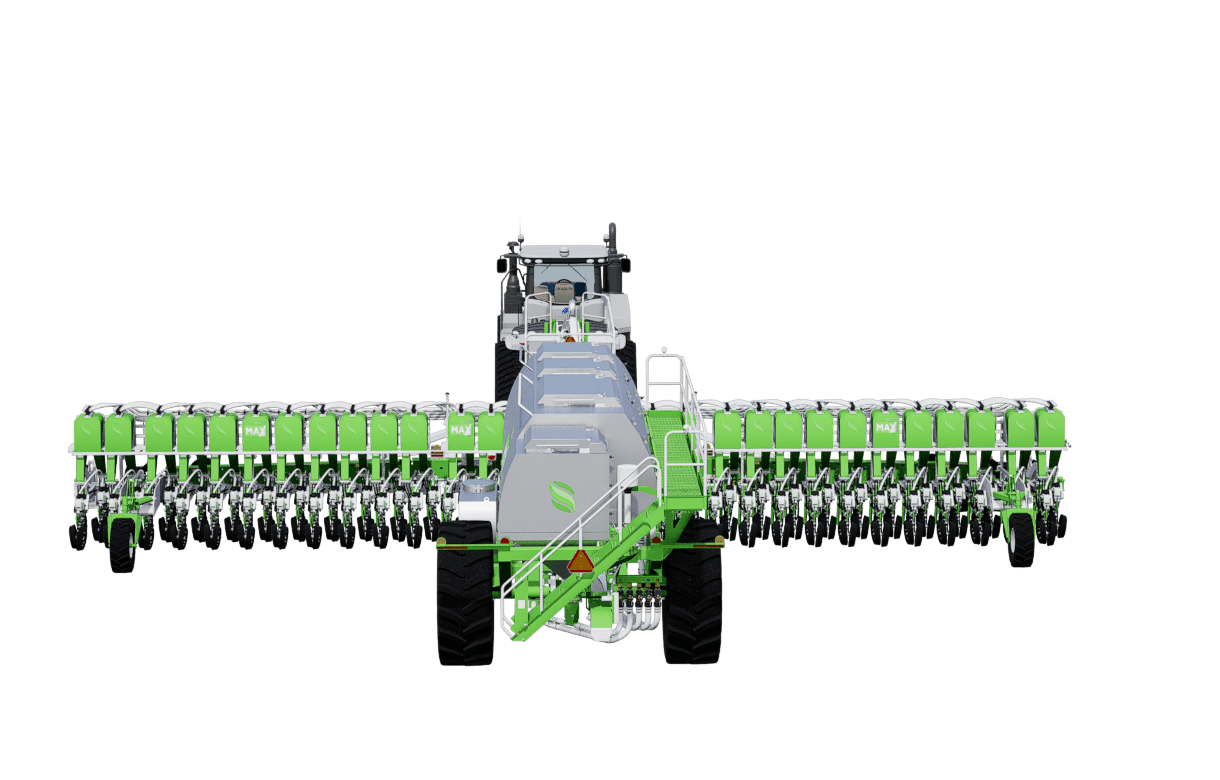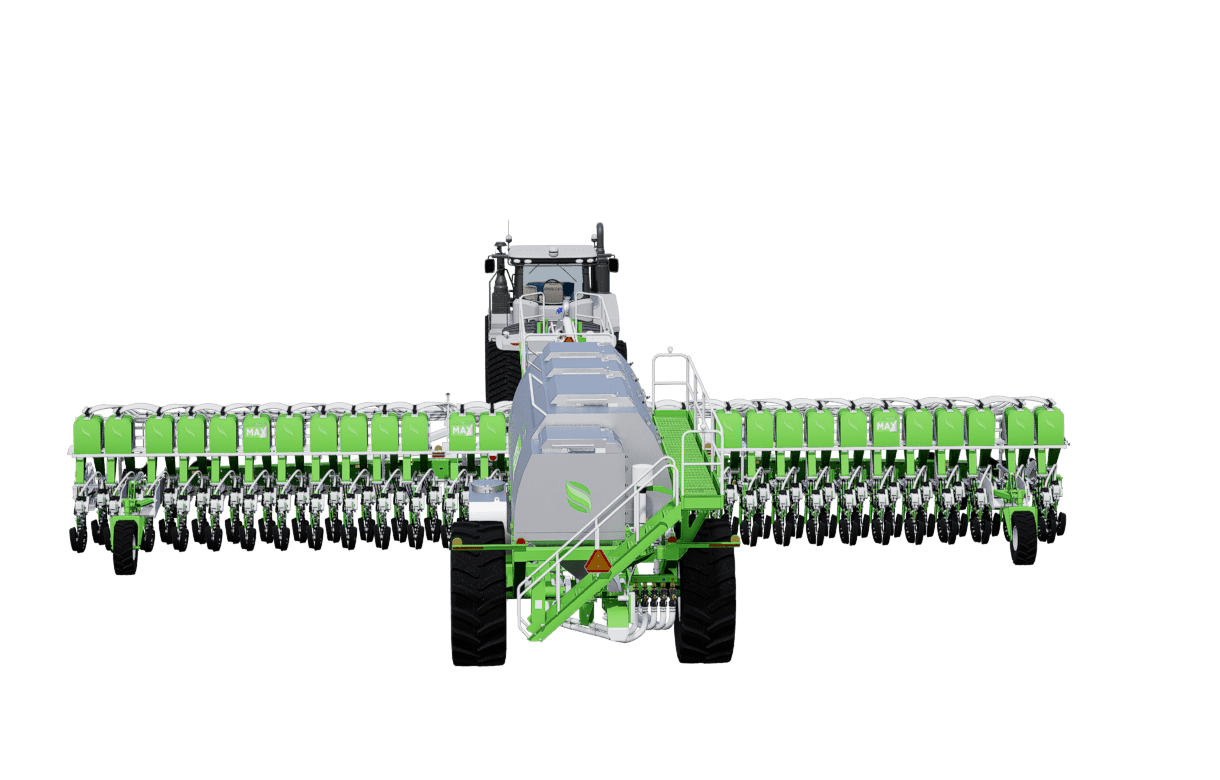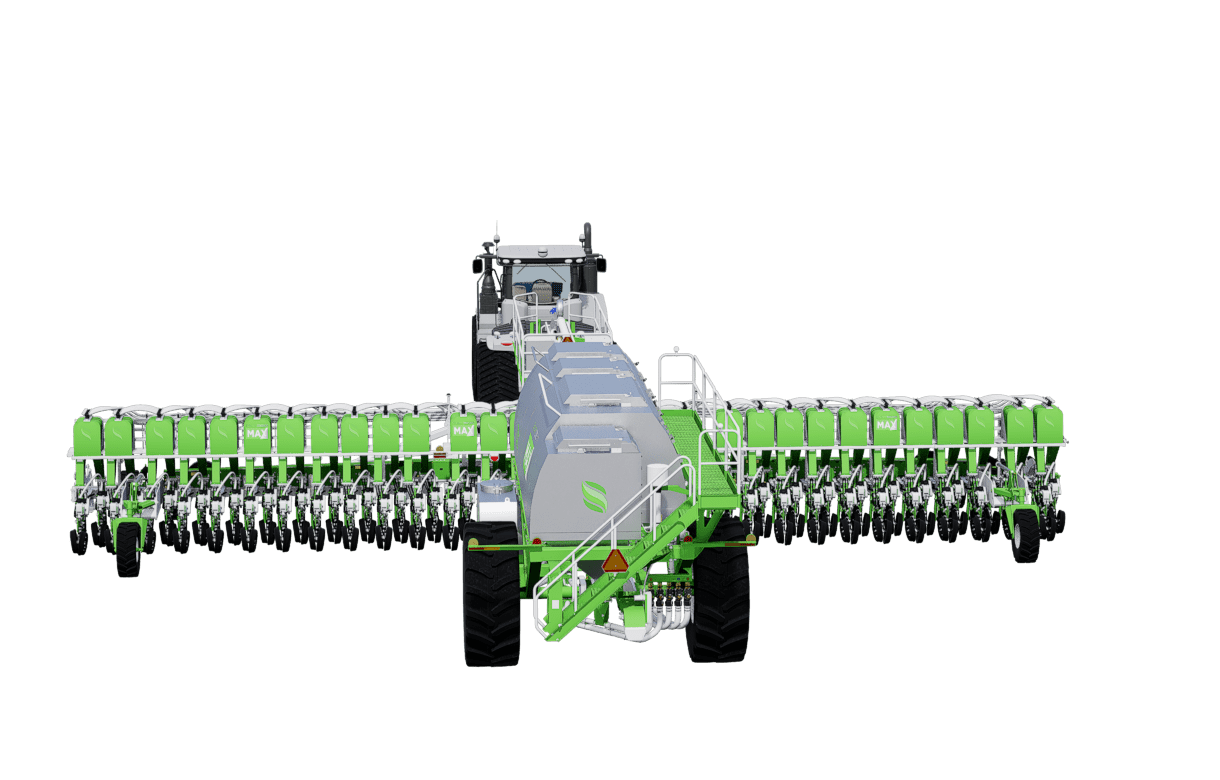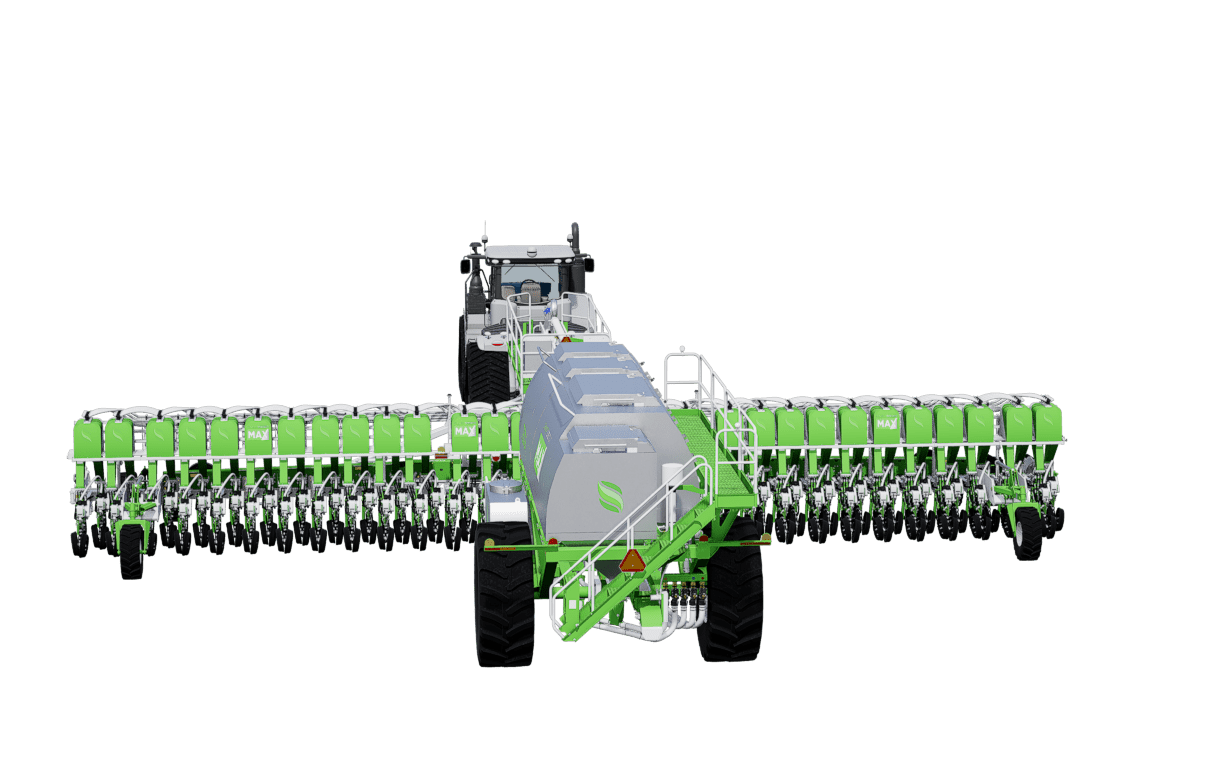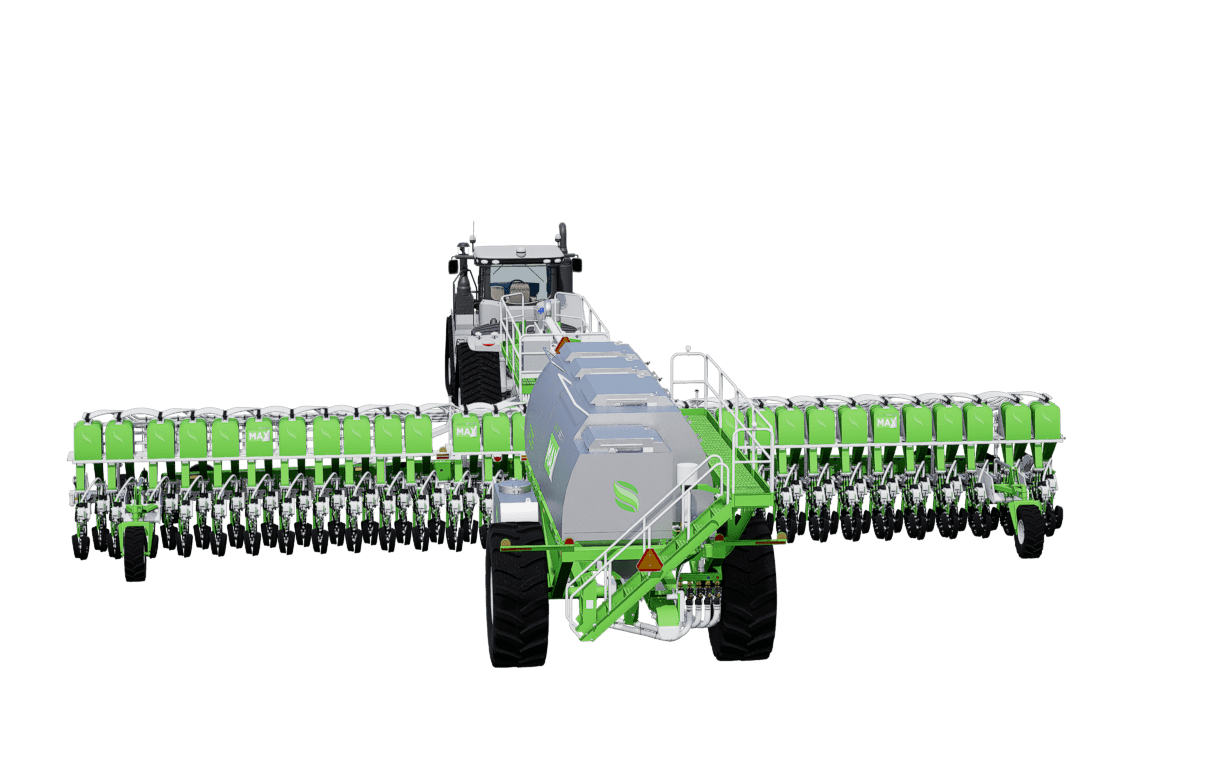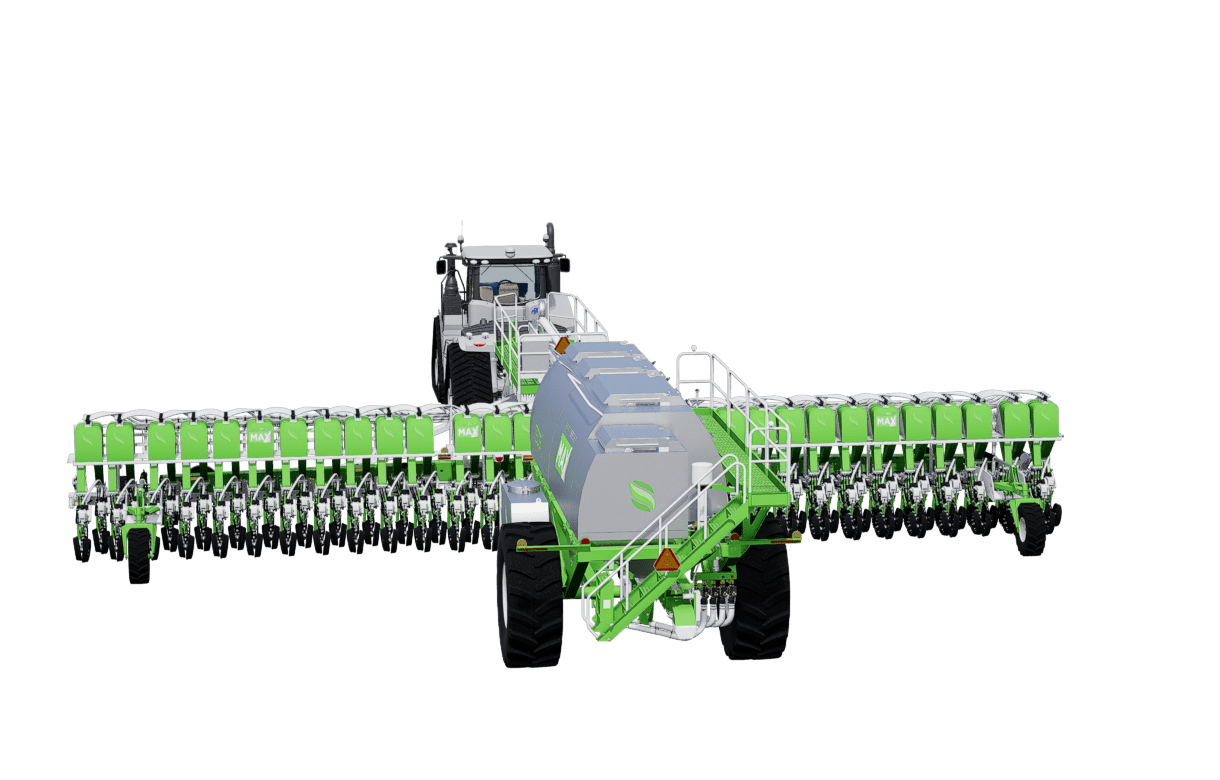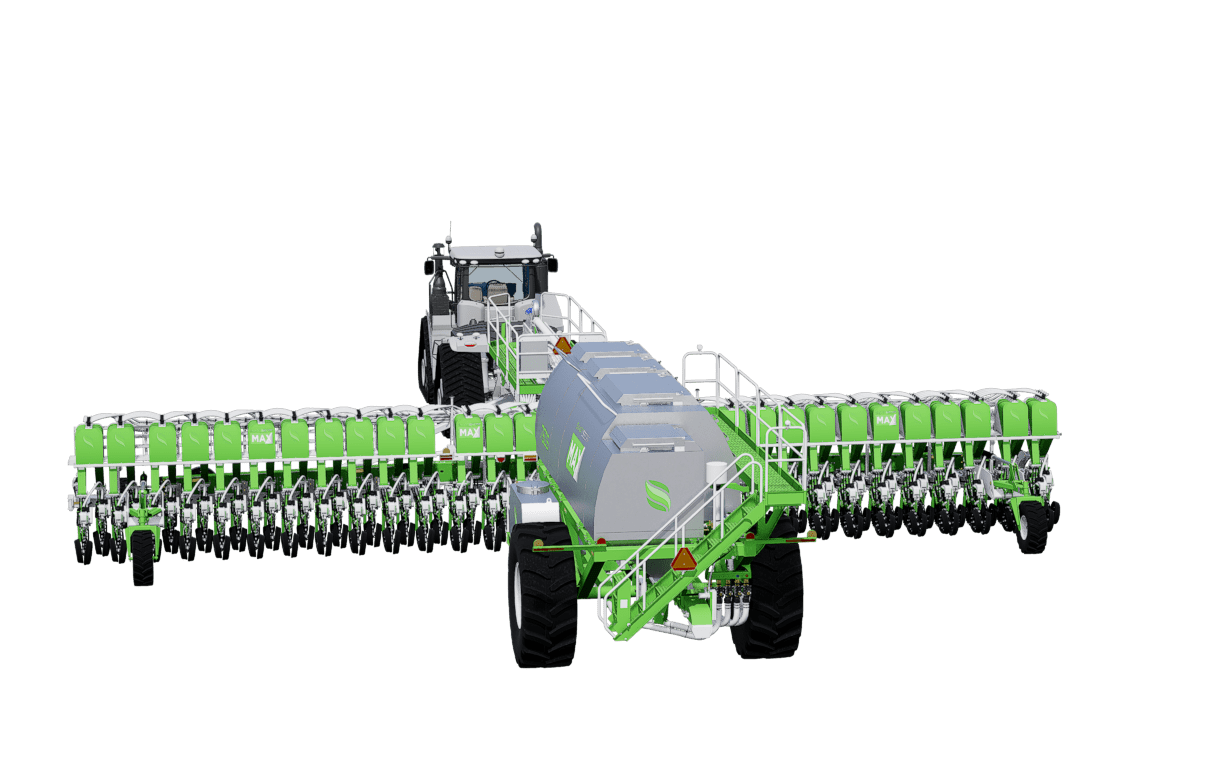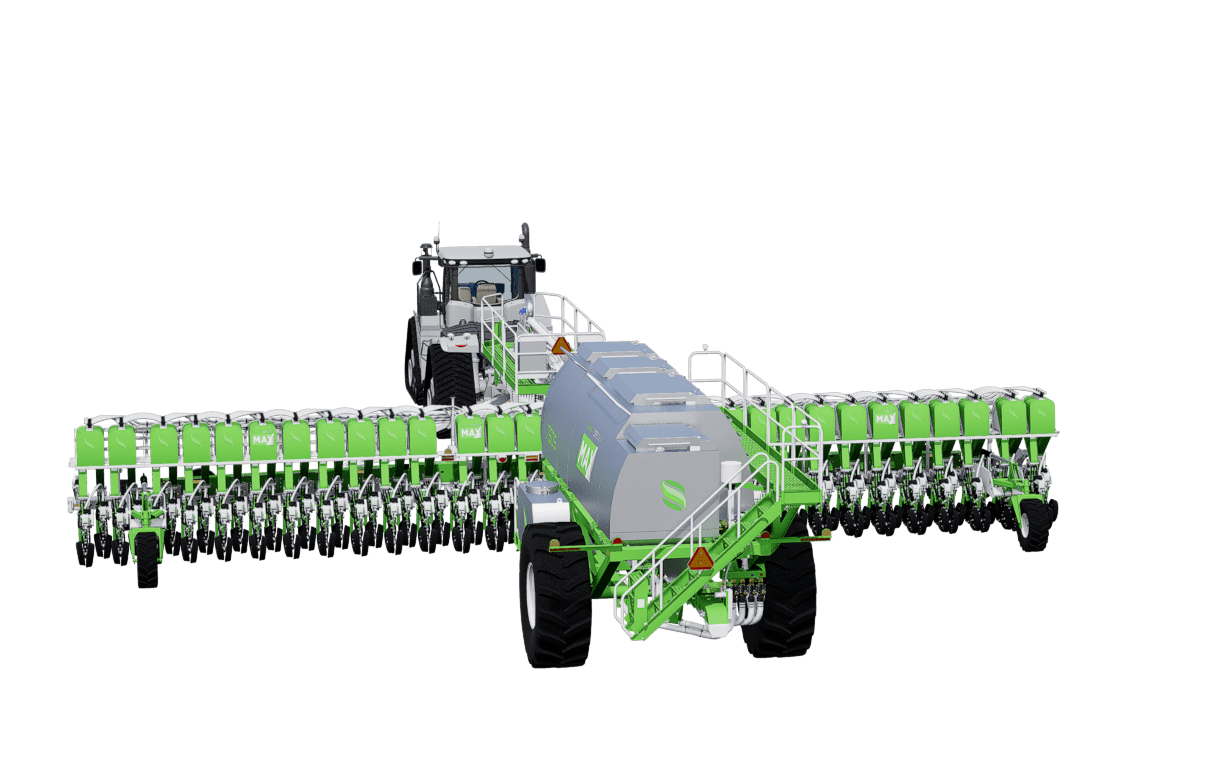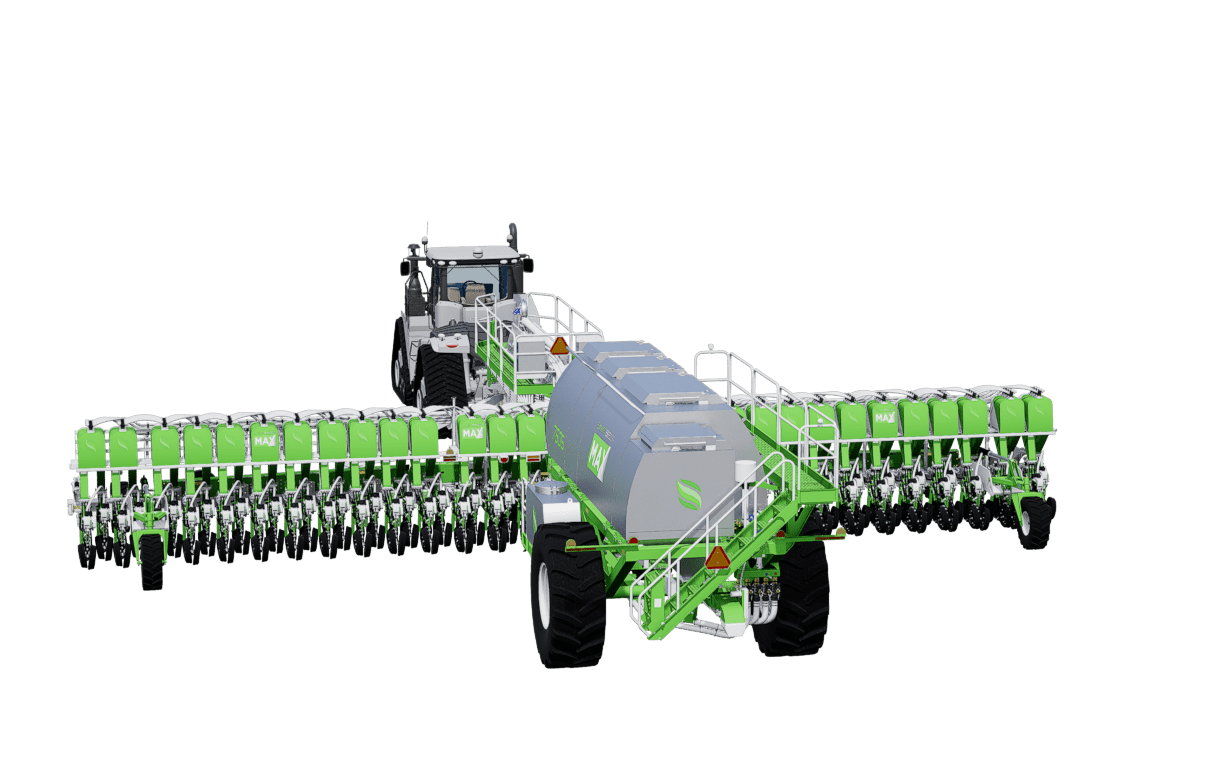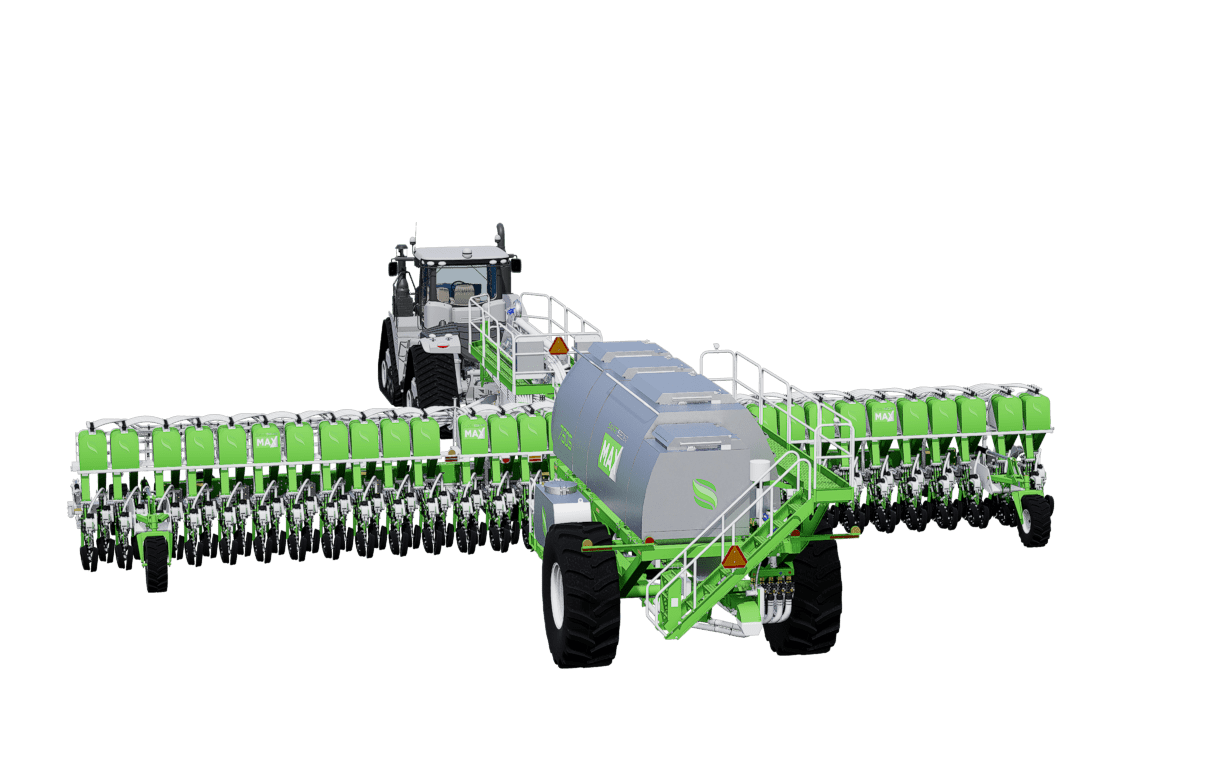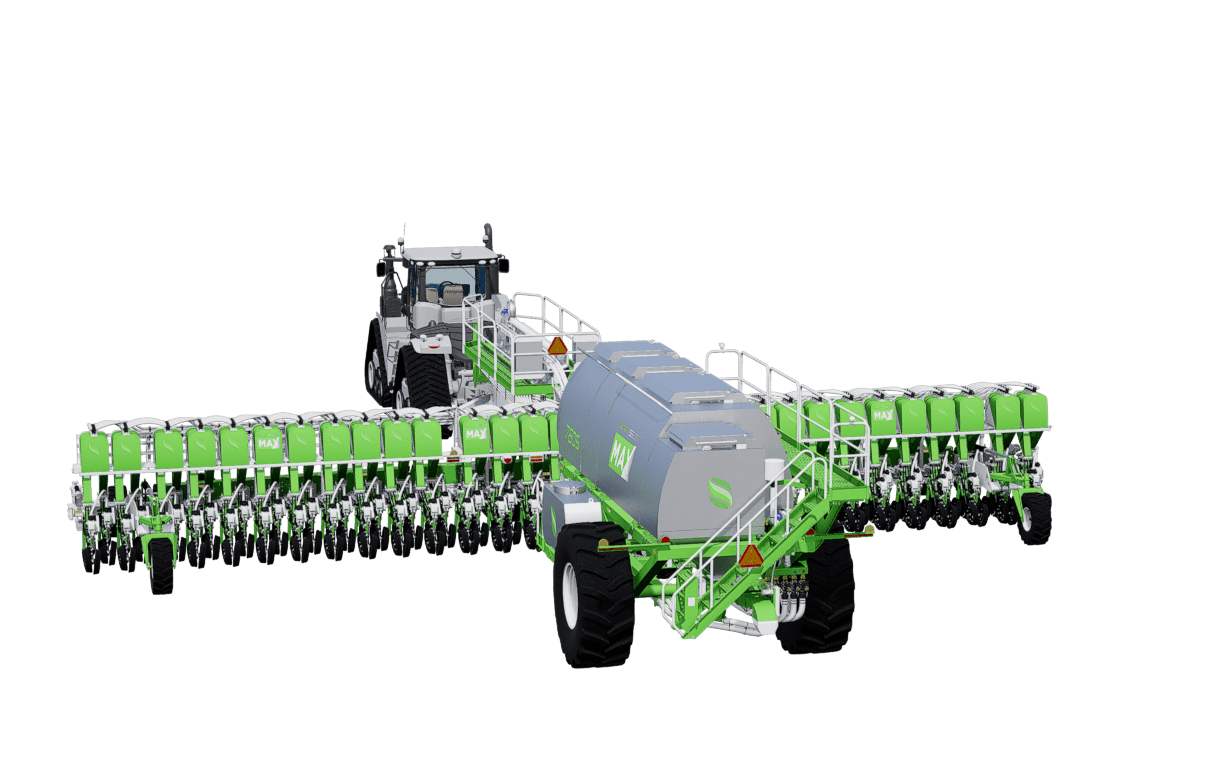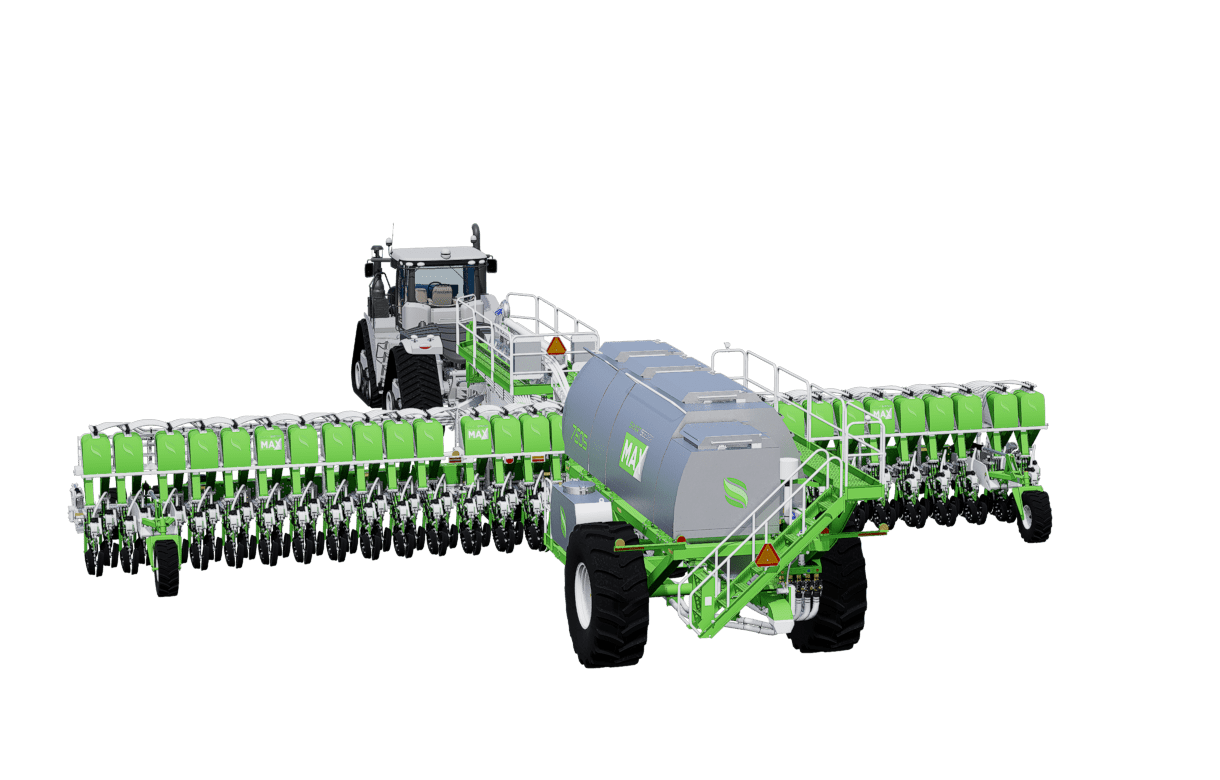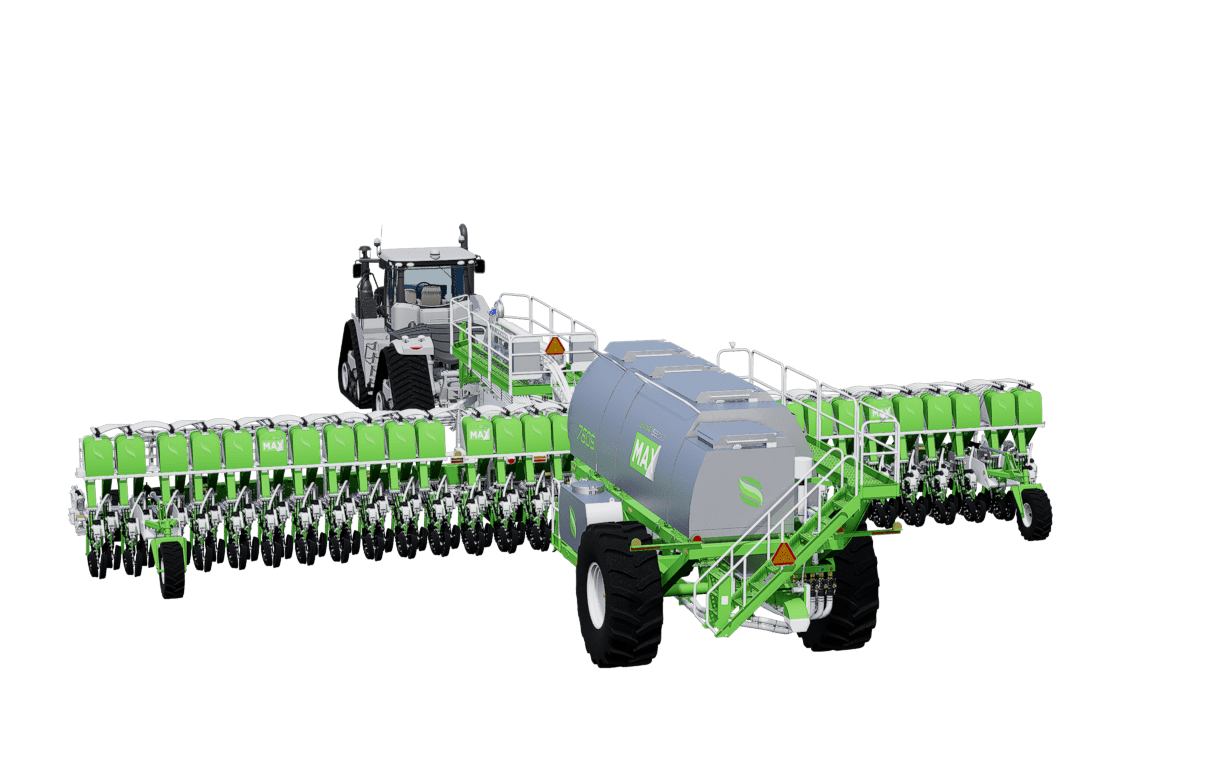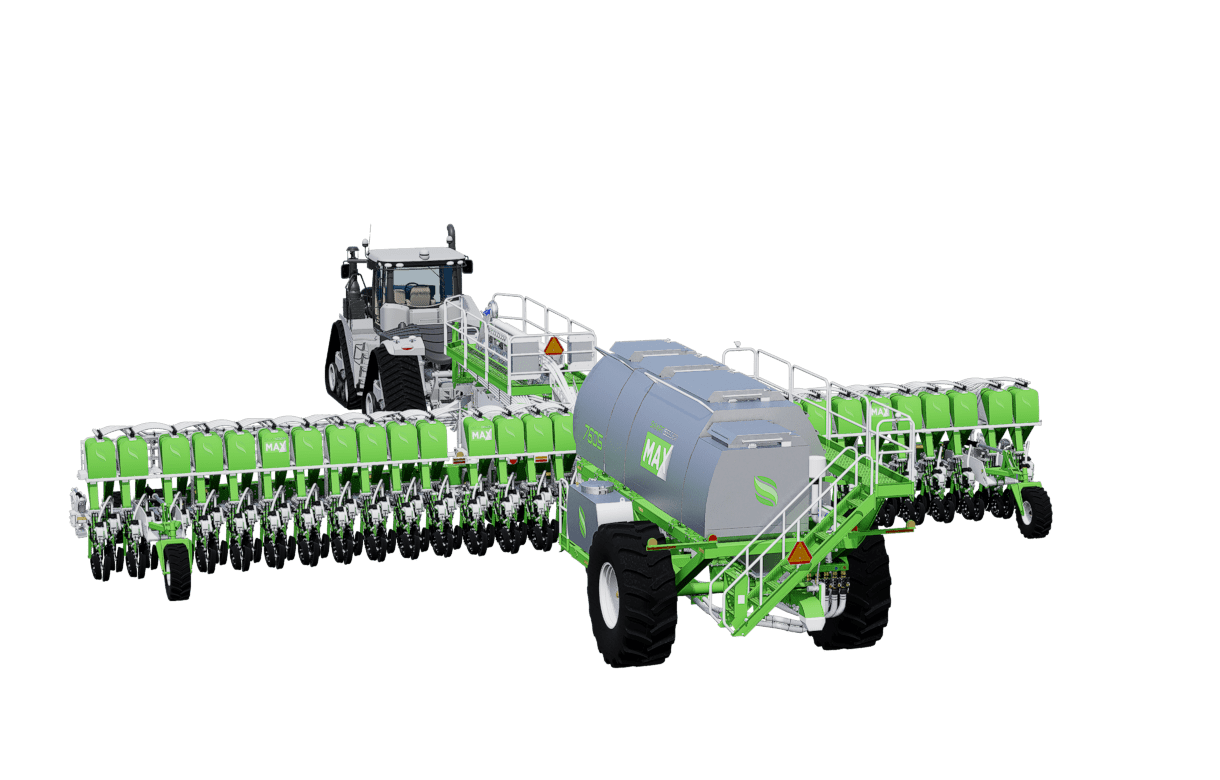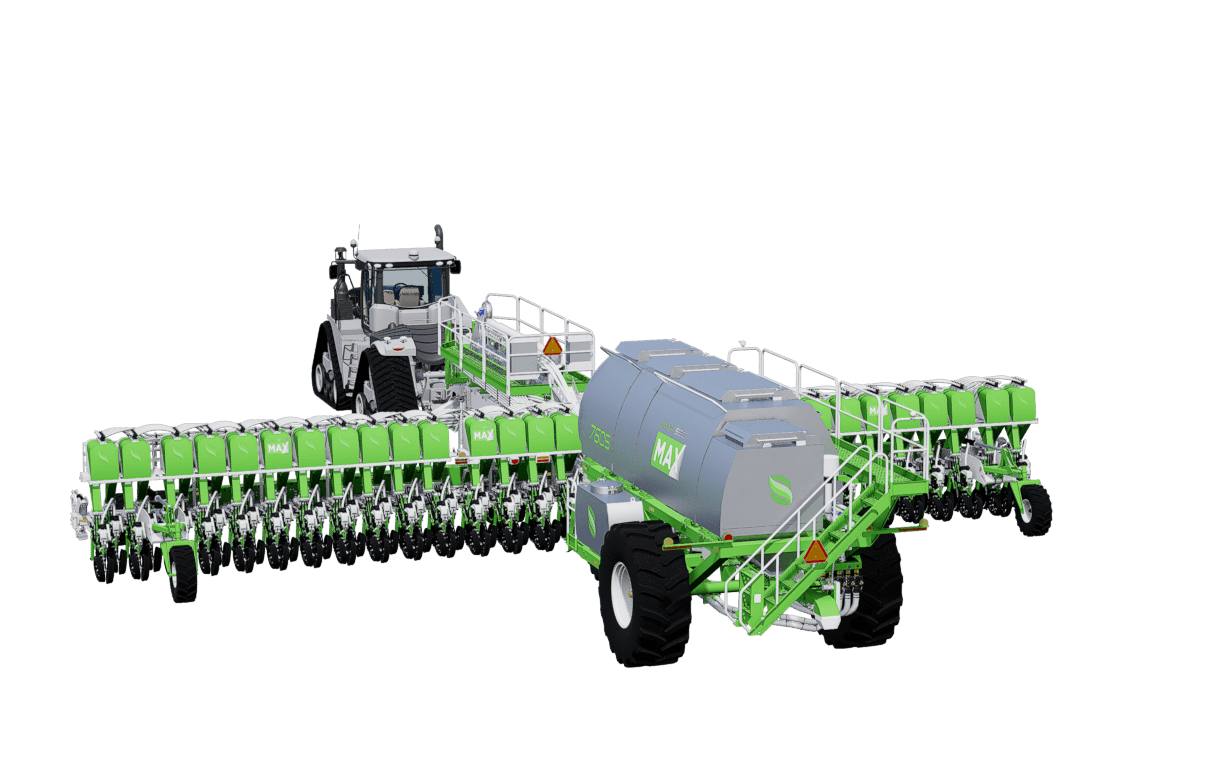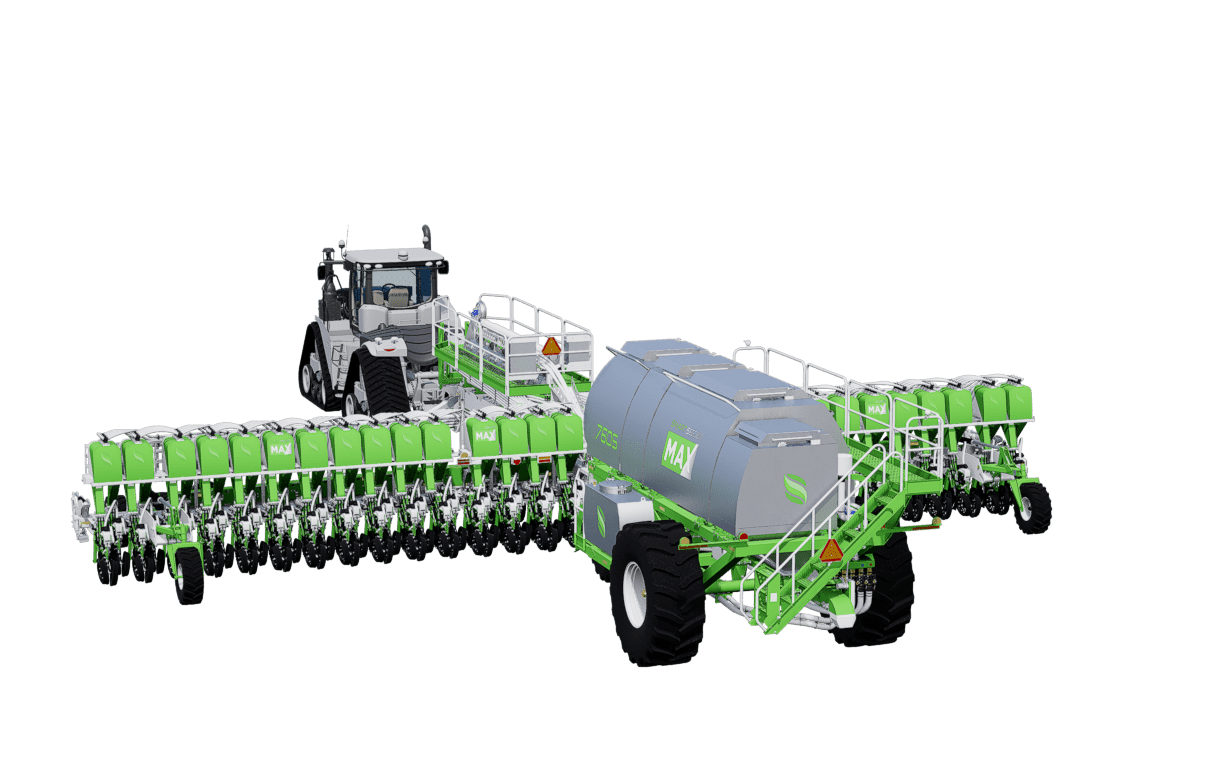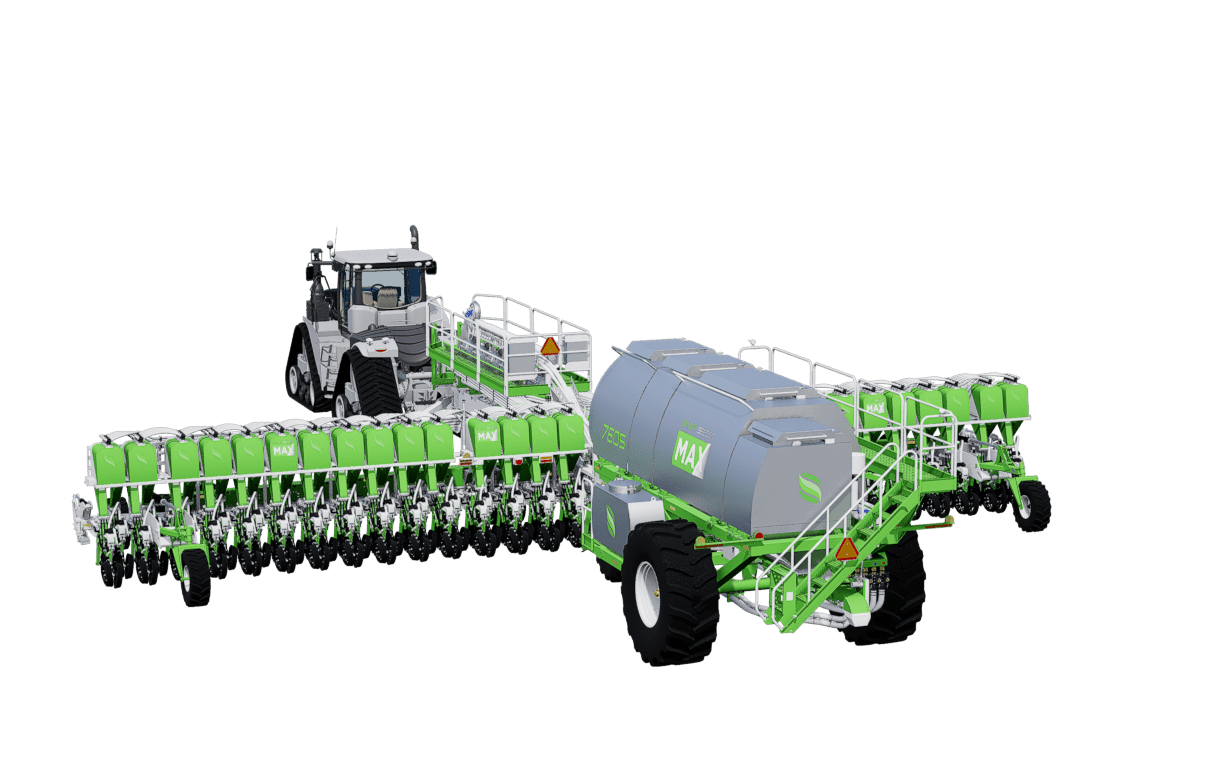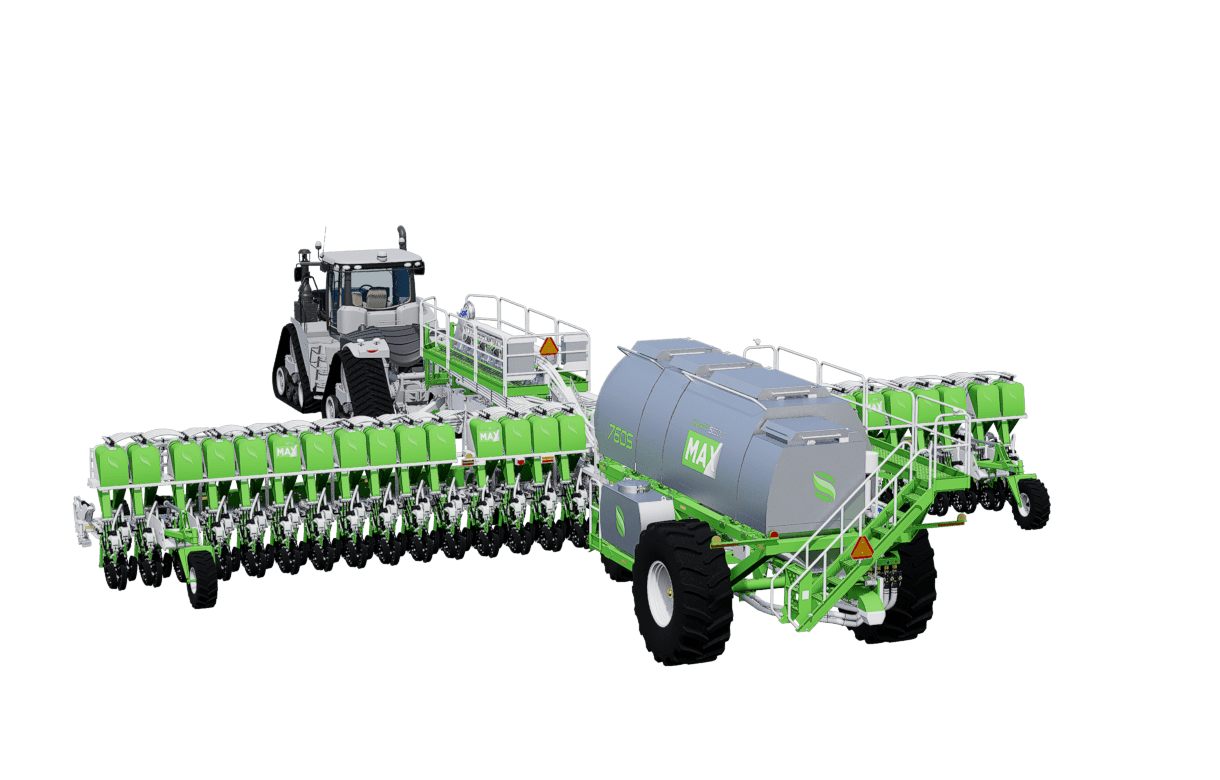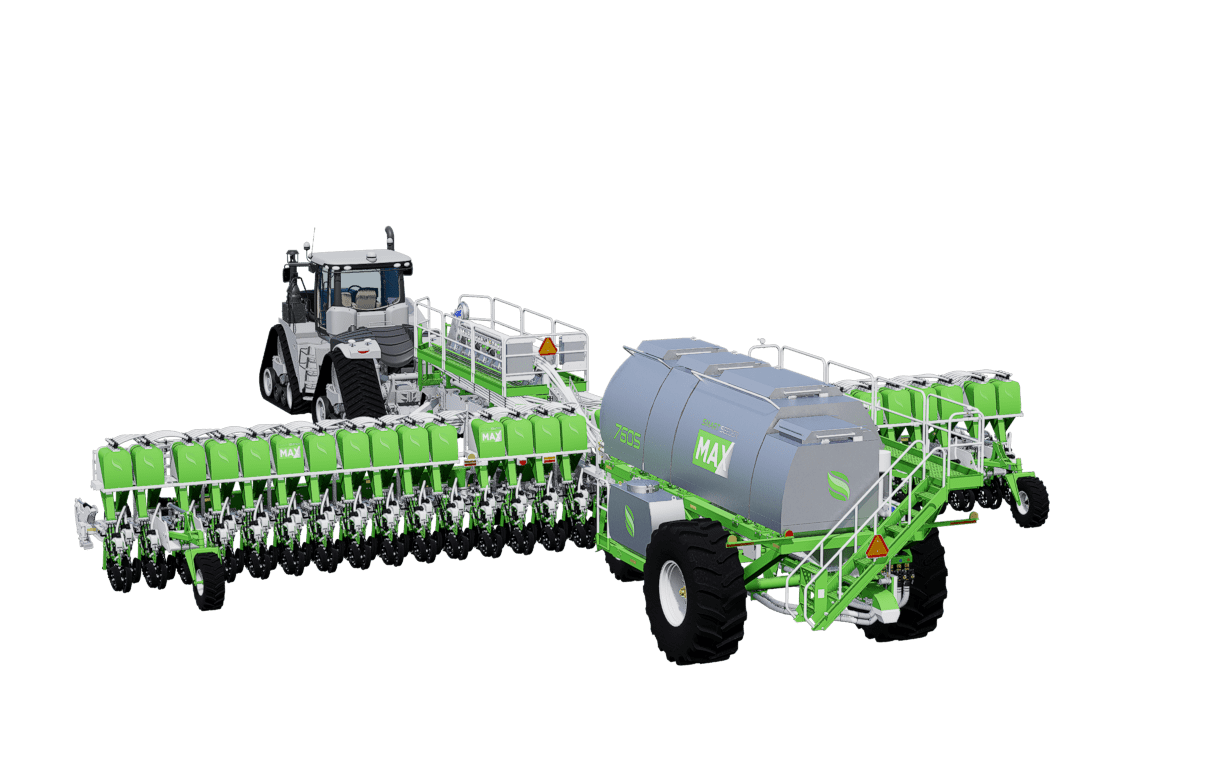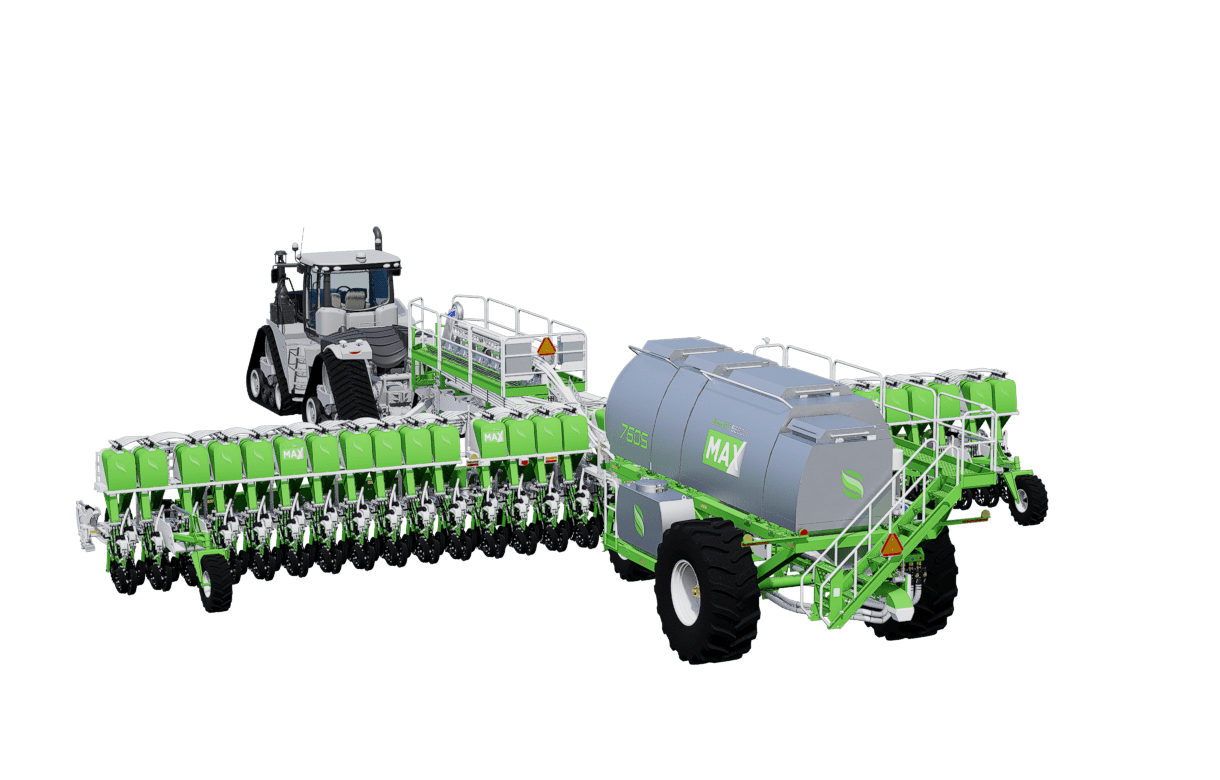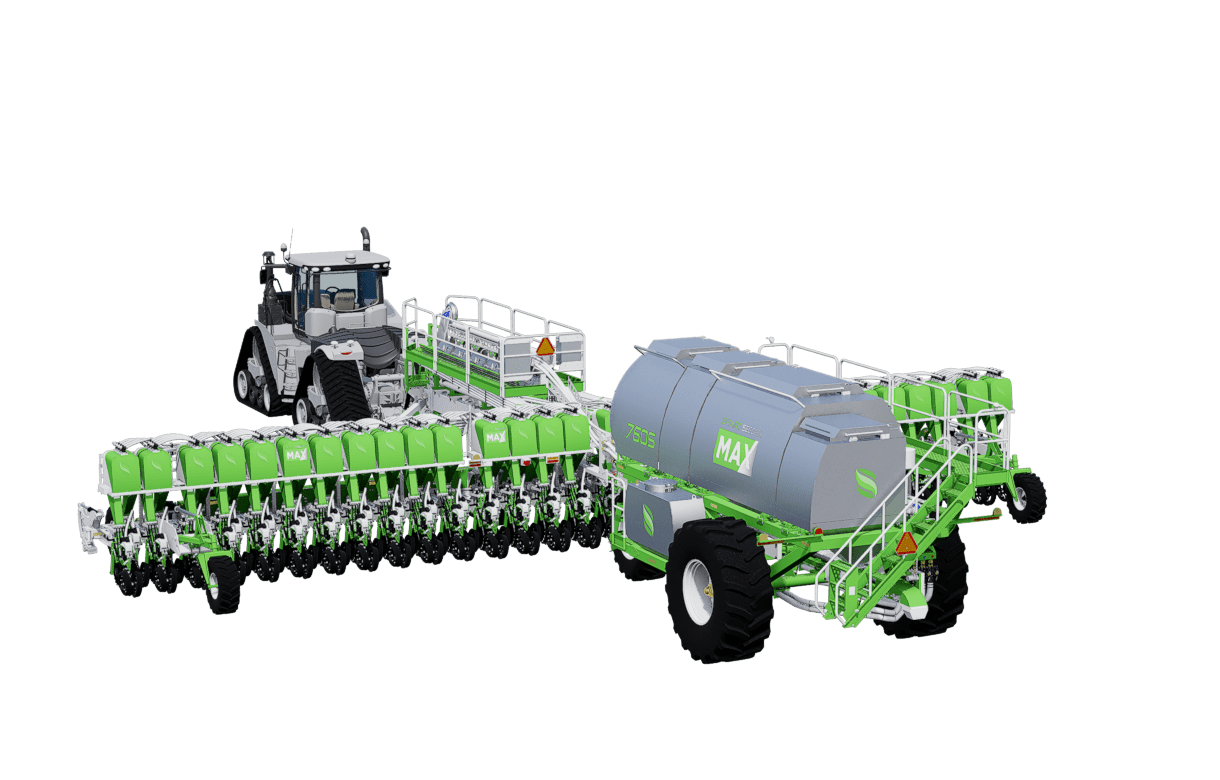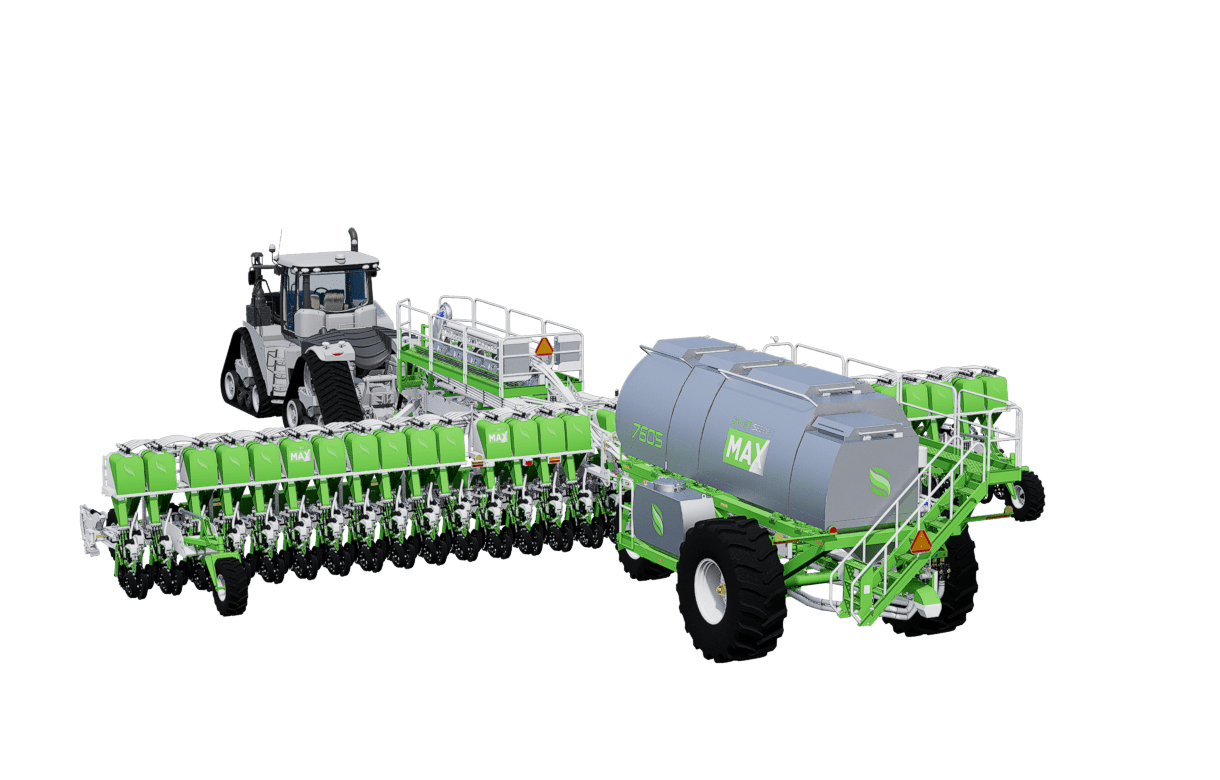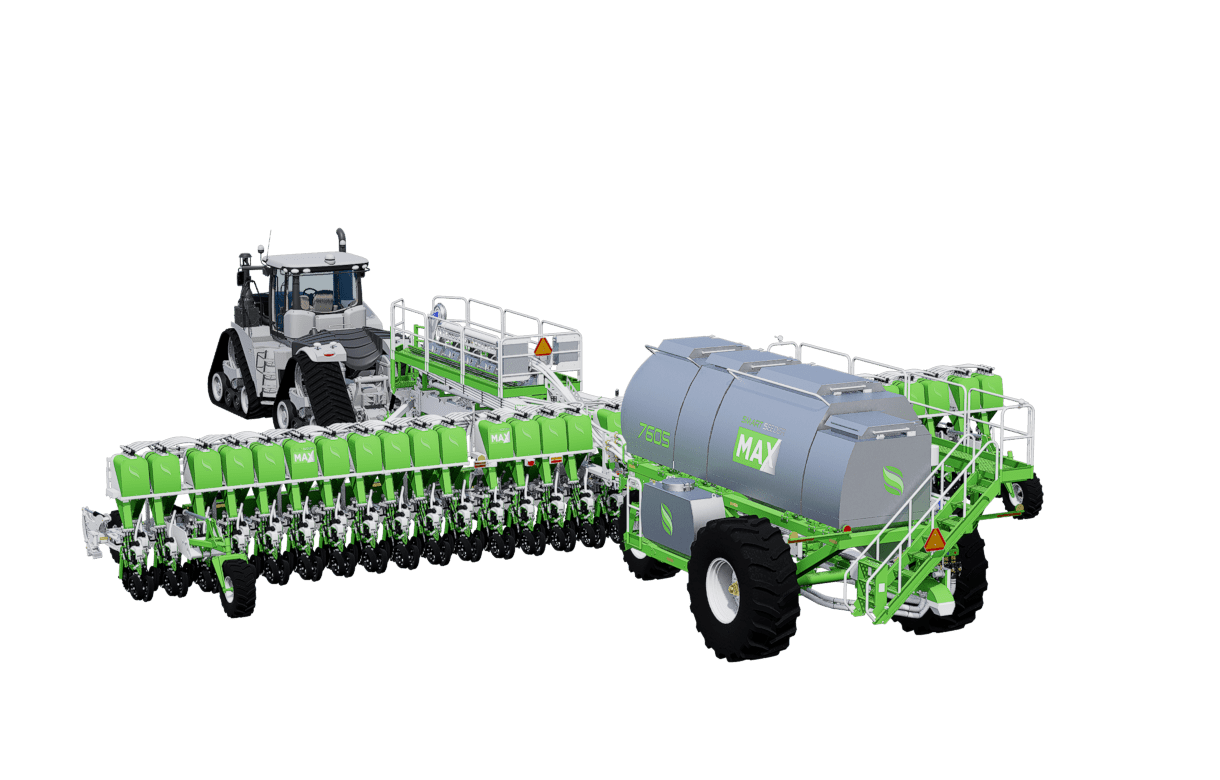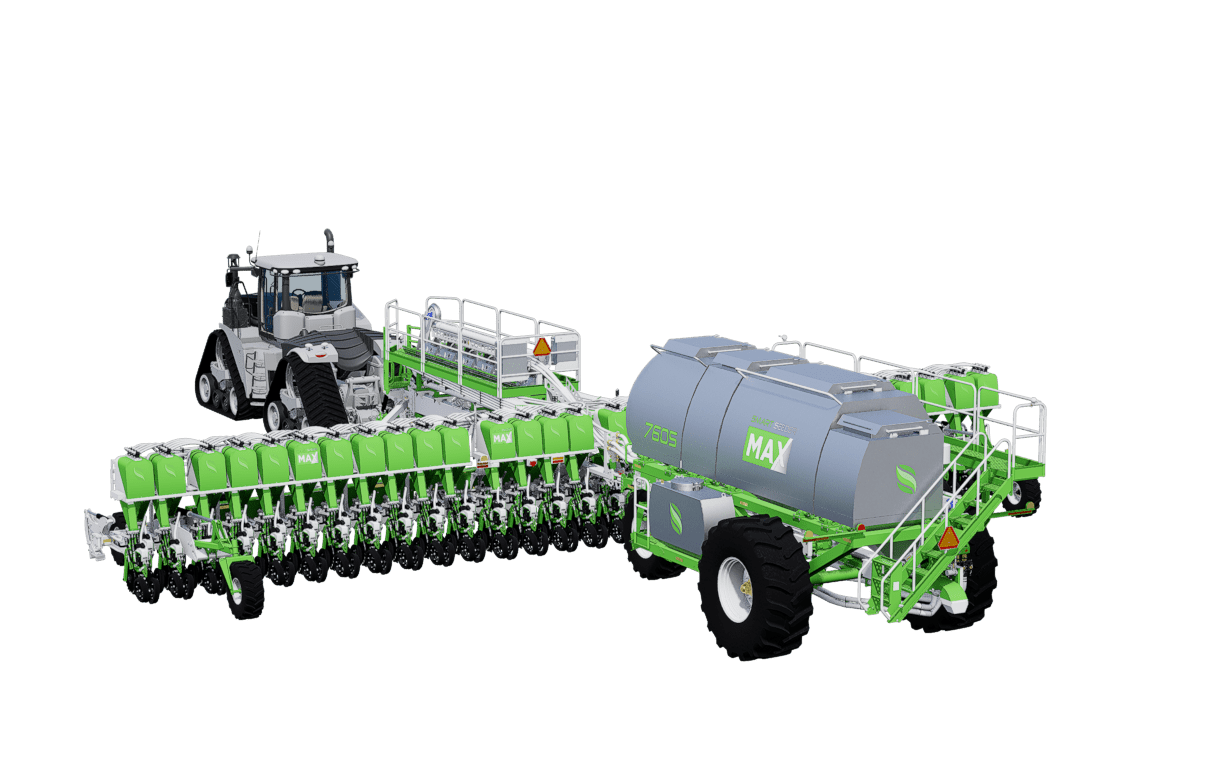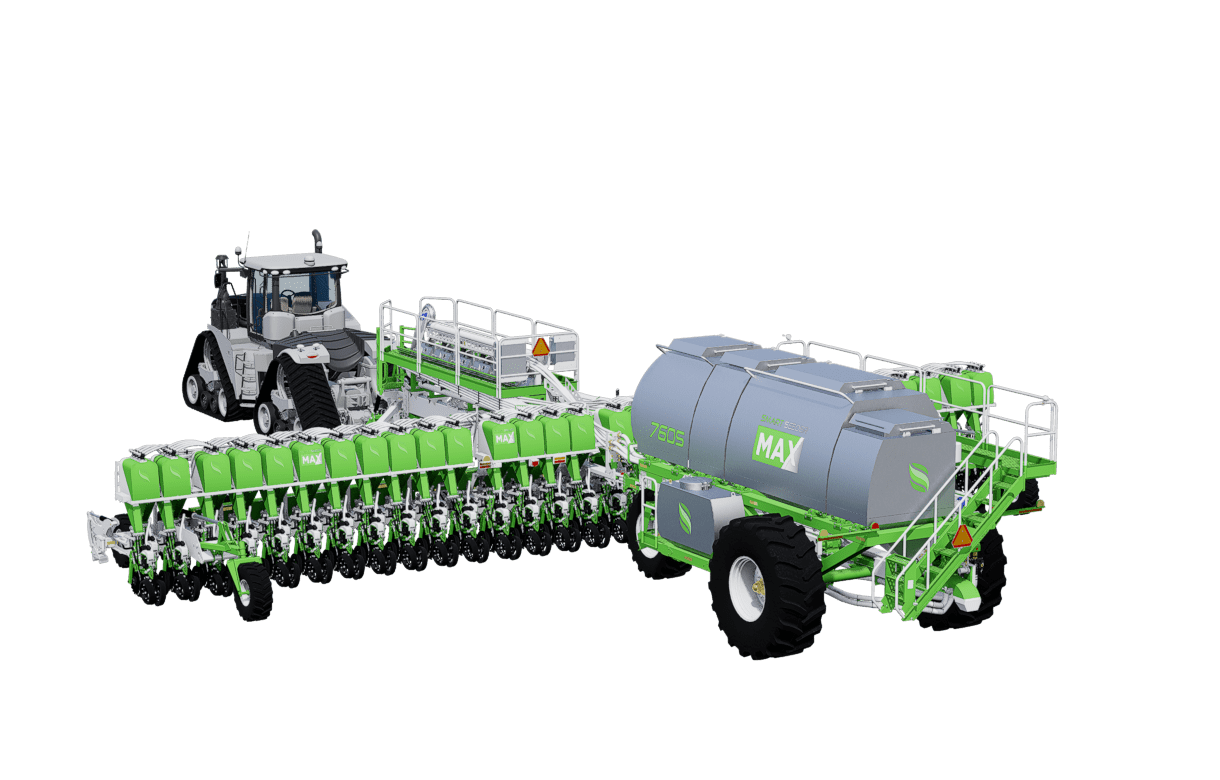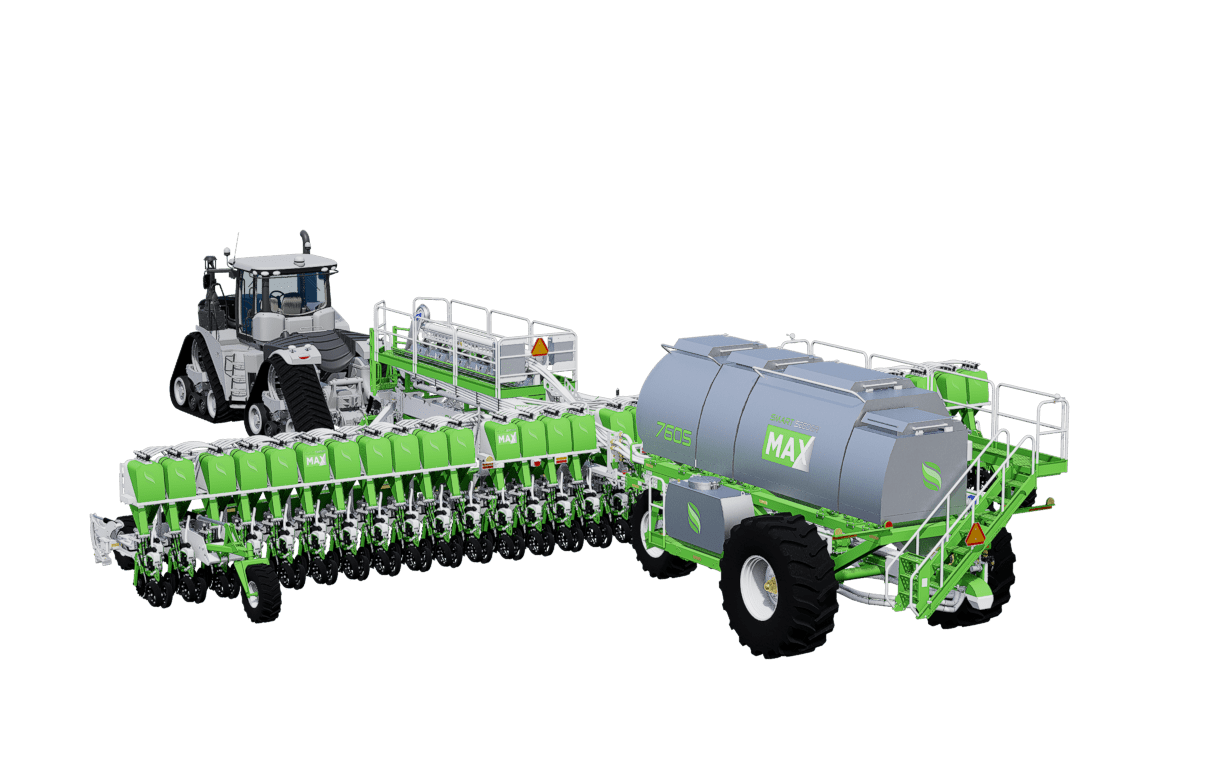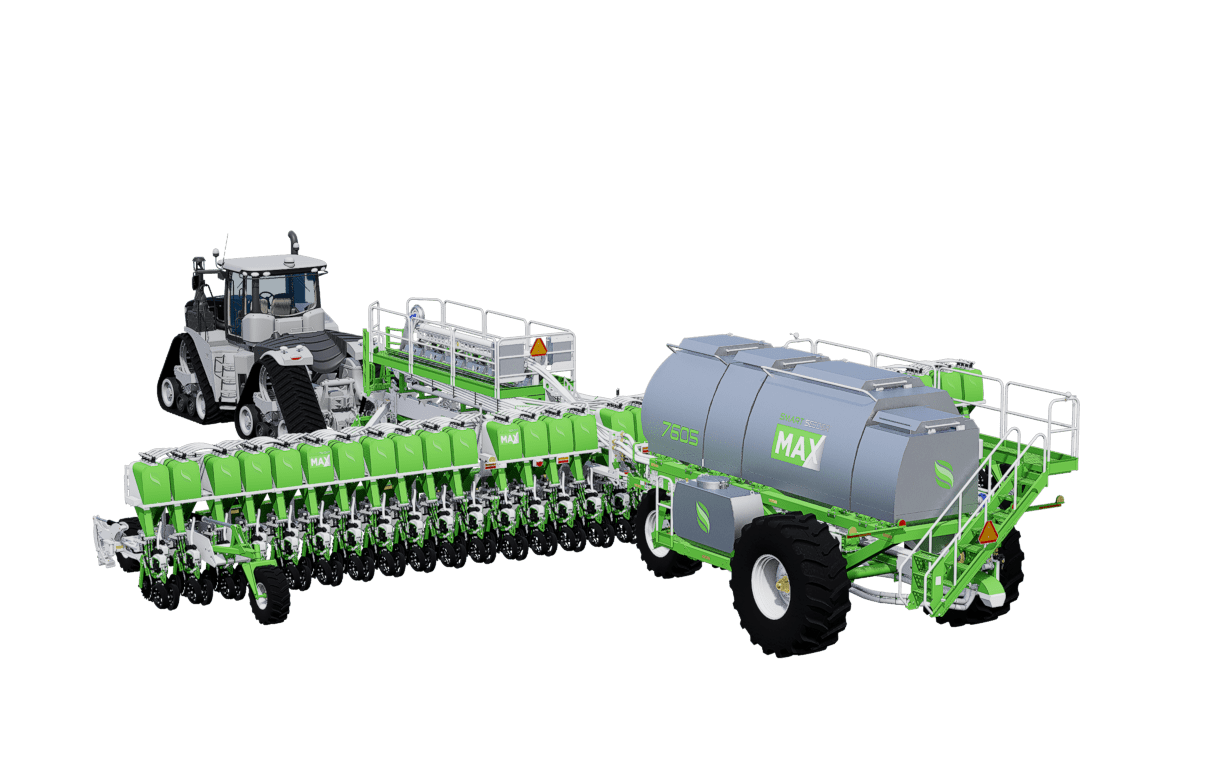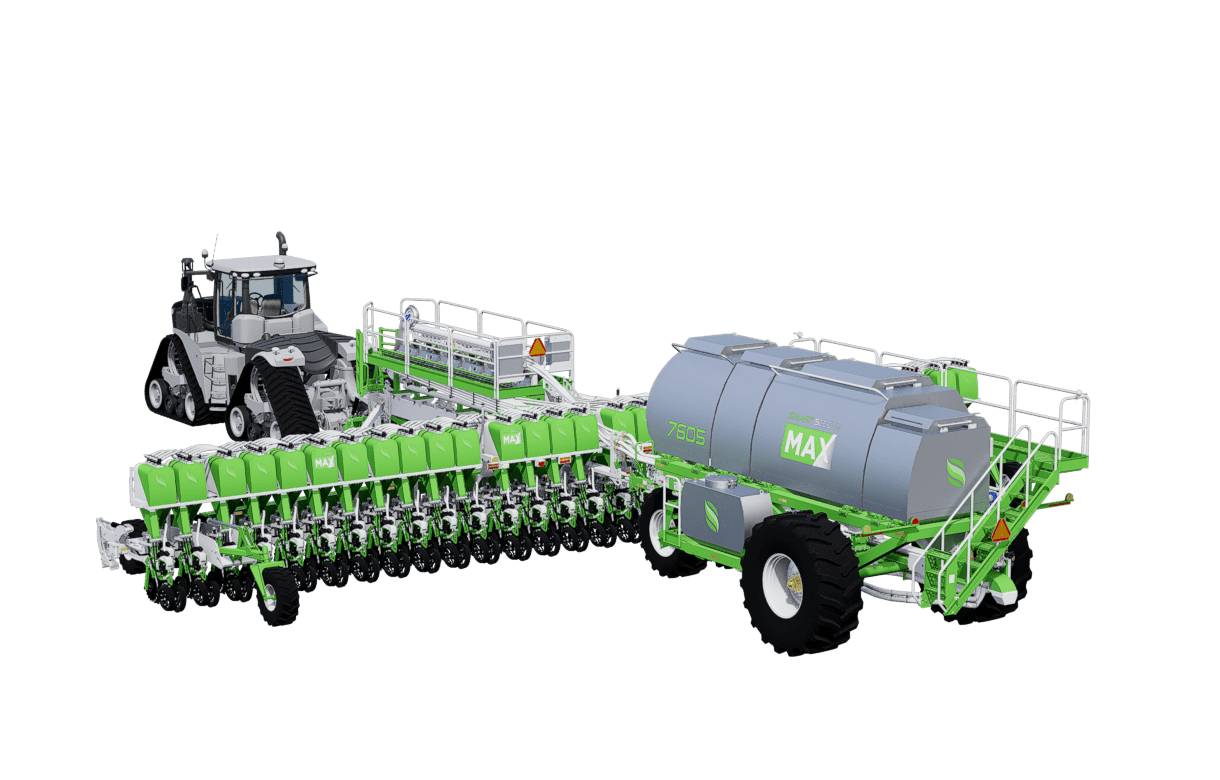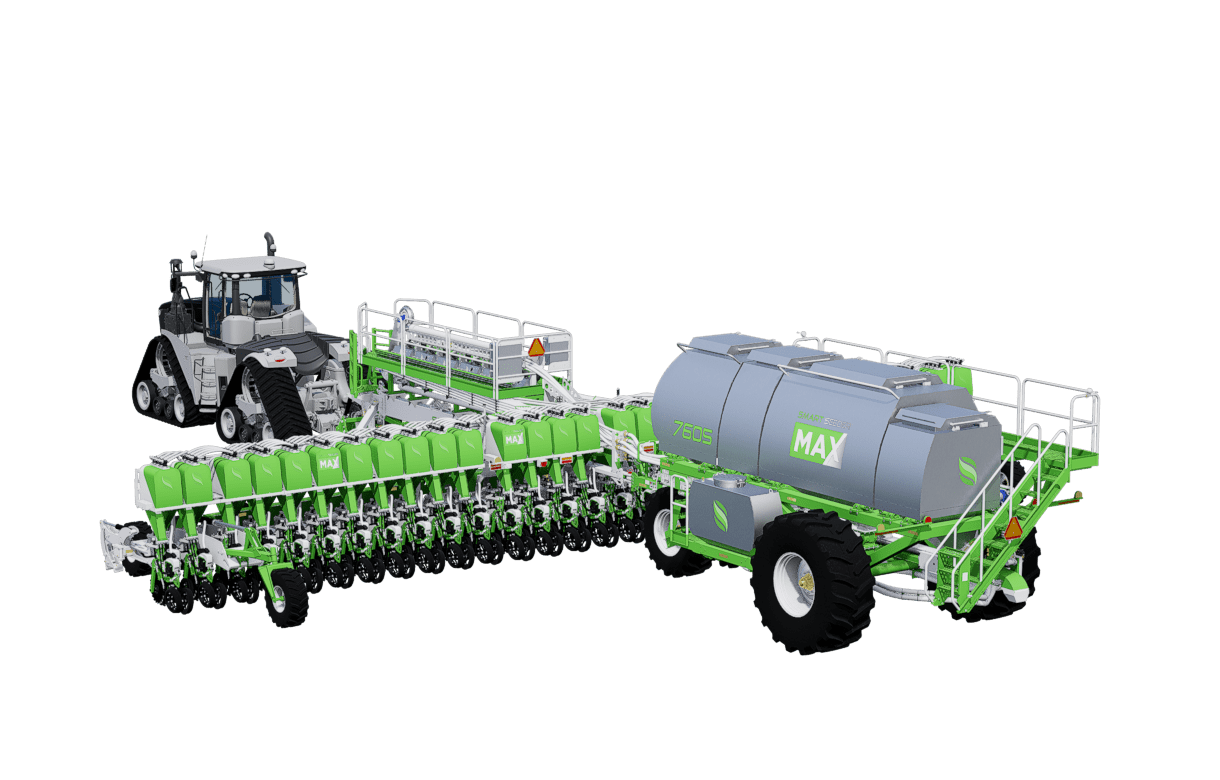 The SMART Seeder MAX™ is at the forefront of the digital age of agriculture, encapsulating our award-winning innovations in true variable rate seeding, planting technologies and powerful software advancements to facilitate progress for the modern farmer in a single machine.
Our technology parallels the rise of agriculture's digital age. It's the only seeding and planting platform offering finite VR control of up to 5 independent products as well as 6 in ground placement options per row, totalling 60 independent rows of highly advanced digital metering systems and seed singulation, providing high resolution prescription input accuracy like no other platform.
Why a
Smart Seeder Max™
It is the benchmark in precision seeding.
Row by Row
Variable Rate

Whether you are running flat rate across your fields or utilizing HD field prescriptions, the SMART Seeder™ with its unique variable rate delivery system, applies precise rates for up to five different products, independently at each opener over the span of the entire drill. With infinite row by row variable product resolution from zero to 250 lbs of product per product per row up to 1000 lbs of product per acre (based on 4.5 mph operating speed).
5 Unique Products
Unrivalled Control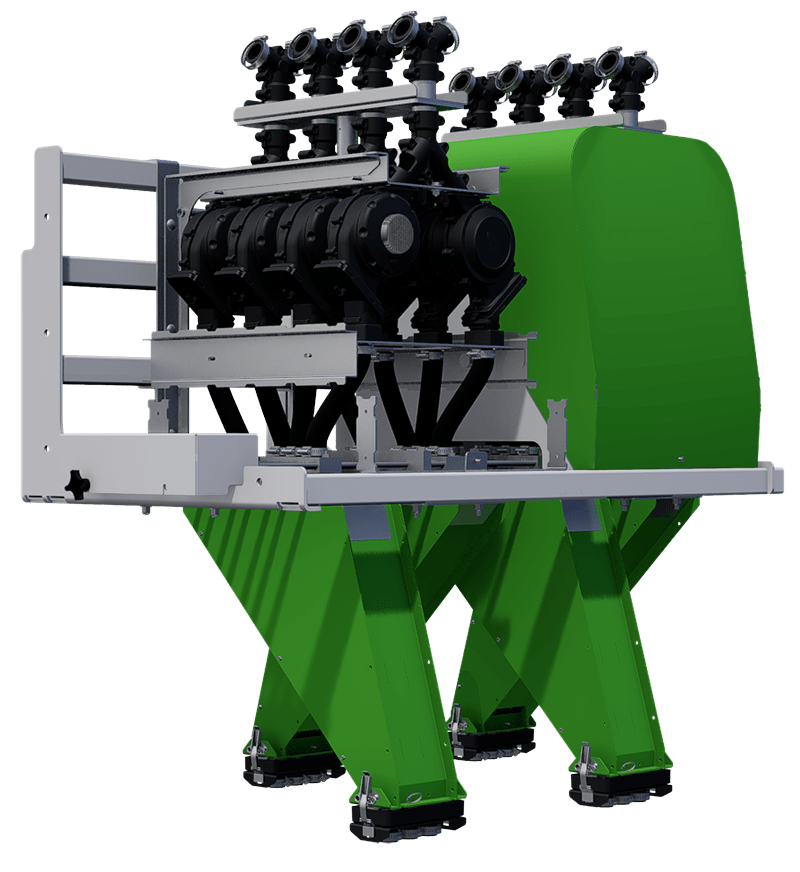 Our proprietary Cushion Drive Digital Metering™ system is seamlessly monitored and controlled by SeedSync™ to maximize high resolution application and apply even ounces of product per acre. Ensuring accurate and reliable metering of your products.
With 240 volumetric Cushion Drive meters and an optional 60 (MAX-5 Model) mounted just 18" over top of each DX opener, SMART Seeder MAX is the ultimate in Precision Seeding giving almost singulation in all crops including small and large seeds as well as the precision required to accurately put amendments and low rate micro nutrients in the furrow.
Max-S™ Singulation*
Metering Option
SeedSync ONE™ is the new vacuum seed meter adapted, developed, and prepared for Clean Seed by J.Assy.
The meter is designed in a way that is easy to handle and maintains high levels of singulation performance.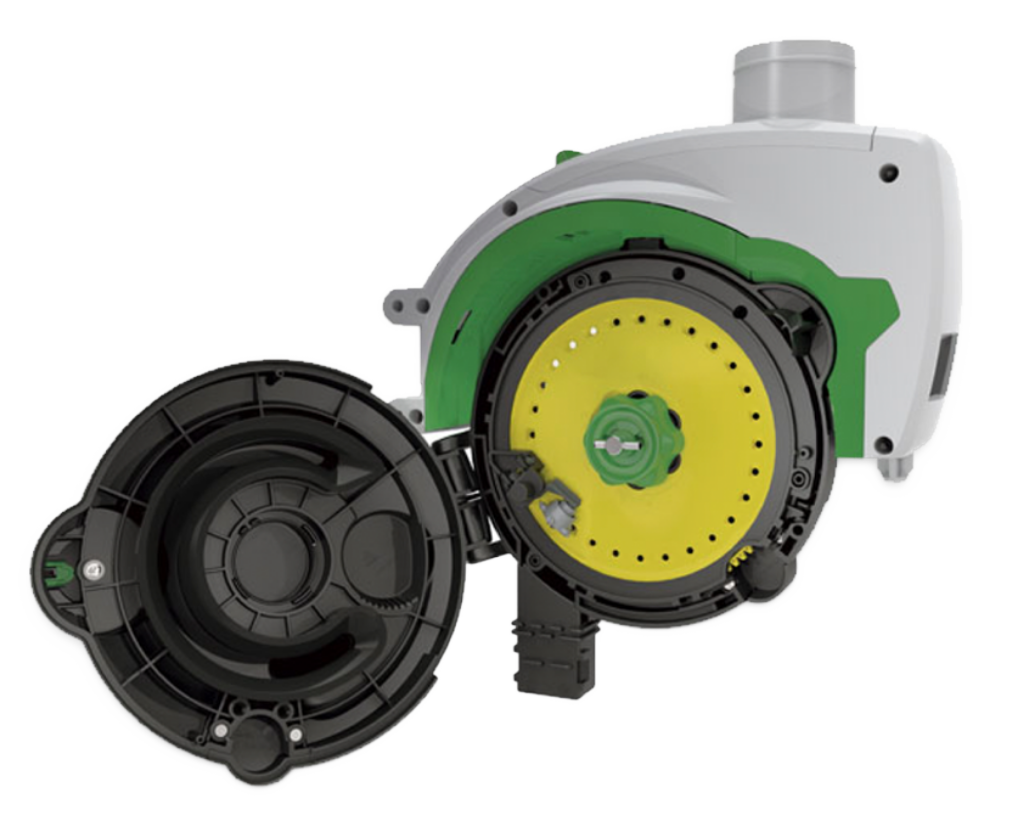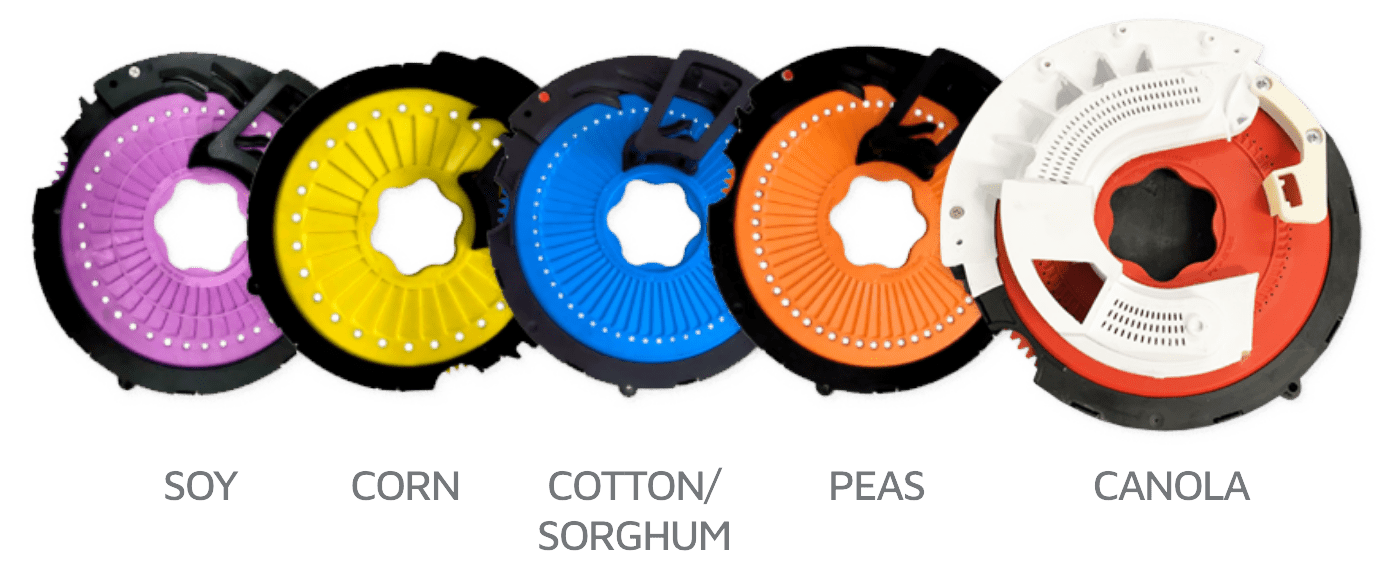 Robust - designed and tested to hold up to tough field conditions for years of service providing high quality singulation and seed spacing
No meter adjustments required
Practical: Only one kit required per crop type consisting of one seed disk, singulator and debris ejector, for quick and easy changeover
Exclusive seed disc window allows you to see it running in real time to get a "visual" performance check
Industry leading high performance planting
*SMART Seeder MAX-S™
Unleash the Power of Agronomy
EACH ROW IS AN INDEPENDENT 5 PRODUCT VR DRILL
SeedSync™ sophisticated operations dashboard offers unrivalled control of the seeding operation of SMART Seeder MAX™ and SMART Seeder MAX-S™ providing accurate telemetry of ongoing singulation and volumetric seeding output and prescription input control.
Accurate
Turn Compensation
The SMART Seeder™ features drill wide turn compensation. During a turn SeedSync™ and the SMART Meters™ make near constant adjustments to product rates on each opener row – drill wide. These adjustments included increasing or decreasing row by row metering speeds to maintain consistent input rates on the inside and the outside of the drill at all times.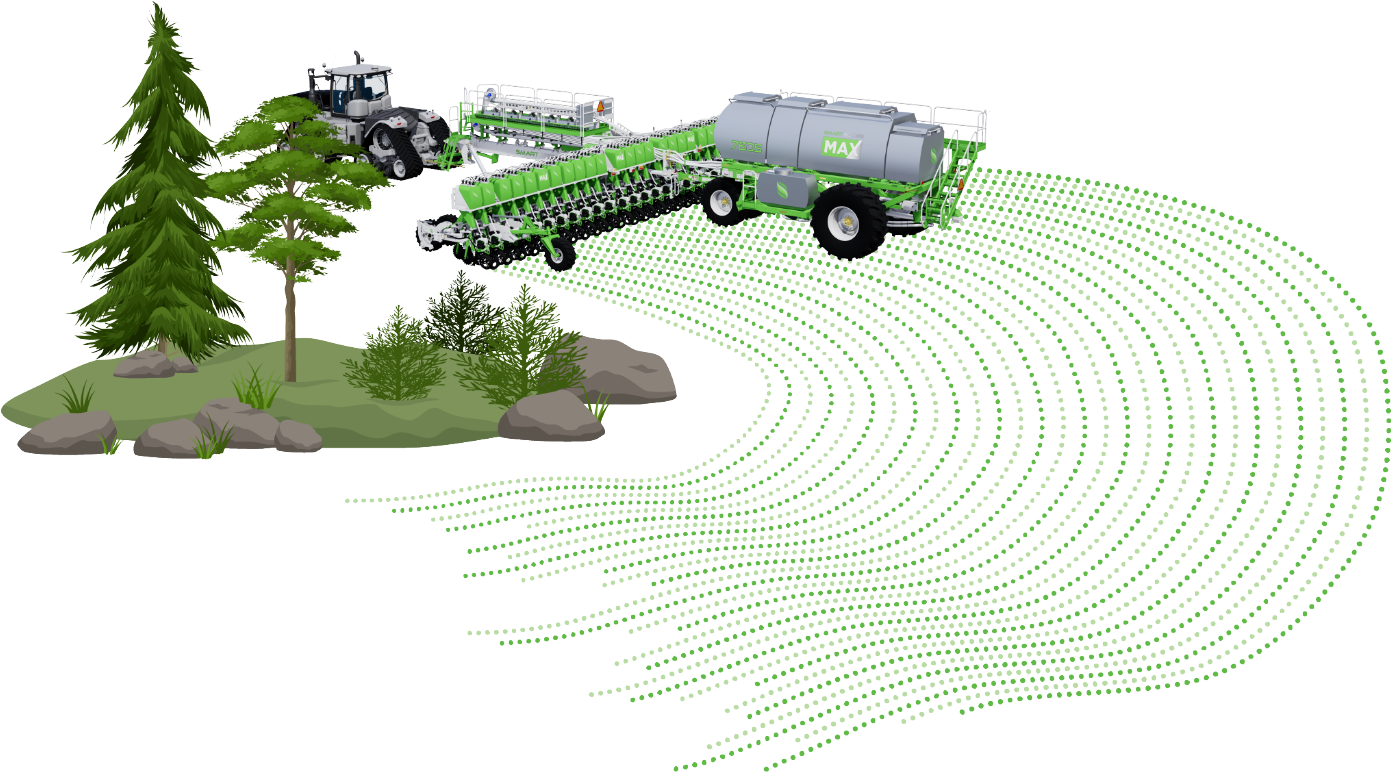 Automatic True
Overlap Protection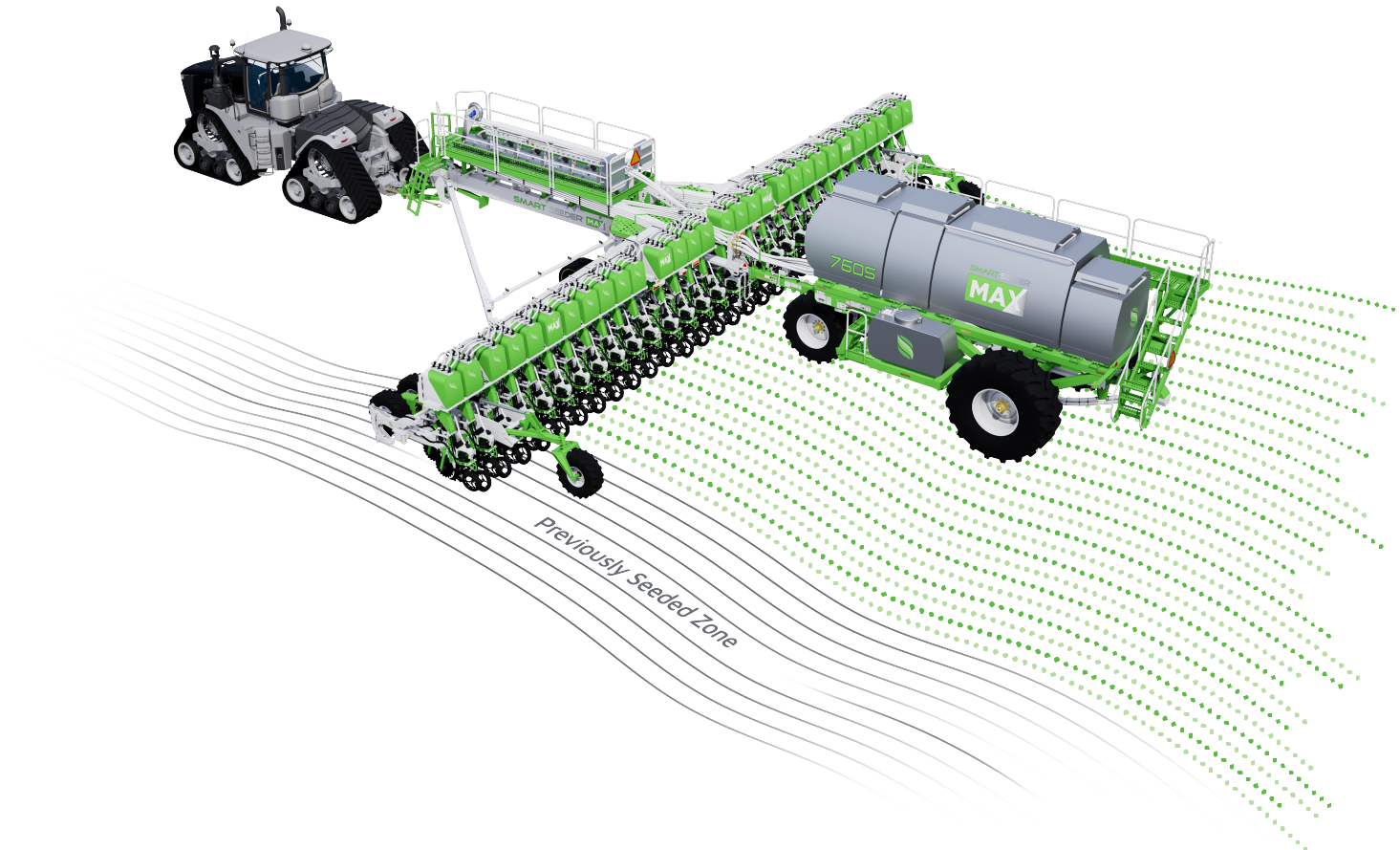 As the SMART Seeder™ enters an area of overlap, each individual row automatically recognizes its relative position and turns the metering on and off as needed to avoid overlapping application of inputs. SeedSync™ will notify the operator to make a pass adjustment.
HIGH RESOLUTION PRESCRIPTIONS
UNLEASH THE POWER OF AGRONOMY™
The SMART Seeder™ combines precision with accuracy by delivering high resolution seed and fertilizer prescriptions down to the square foot across every row of the drill. The flawless integration of soil maps allows for maximum return on agronomic data and boosts production of every single furrow.
Merge variable rate agronomy with up to five individual products and you unlock the capability of placing single nutrients (or blending on the fly) accurately without losing efficiency at seeding.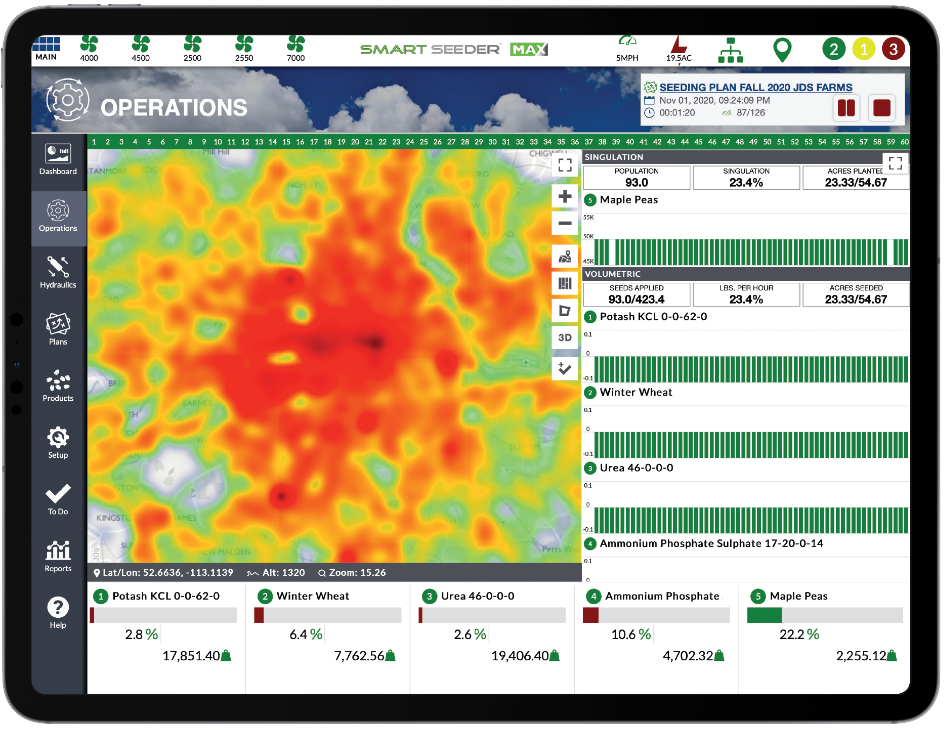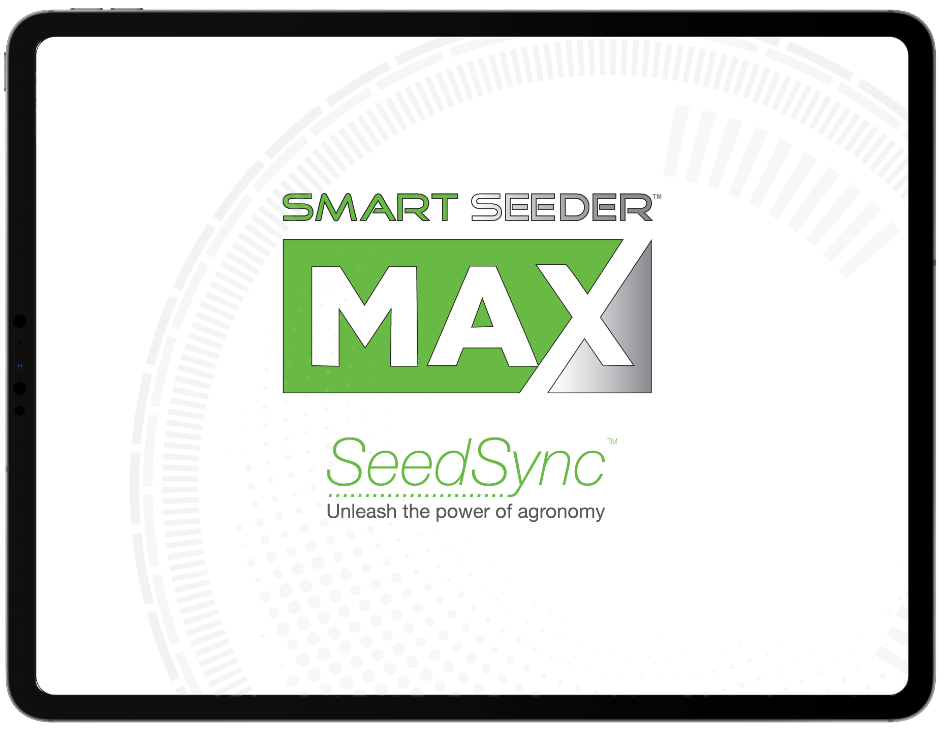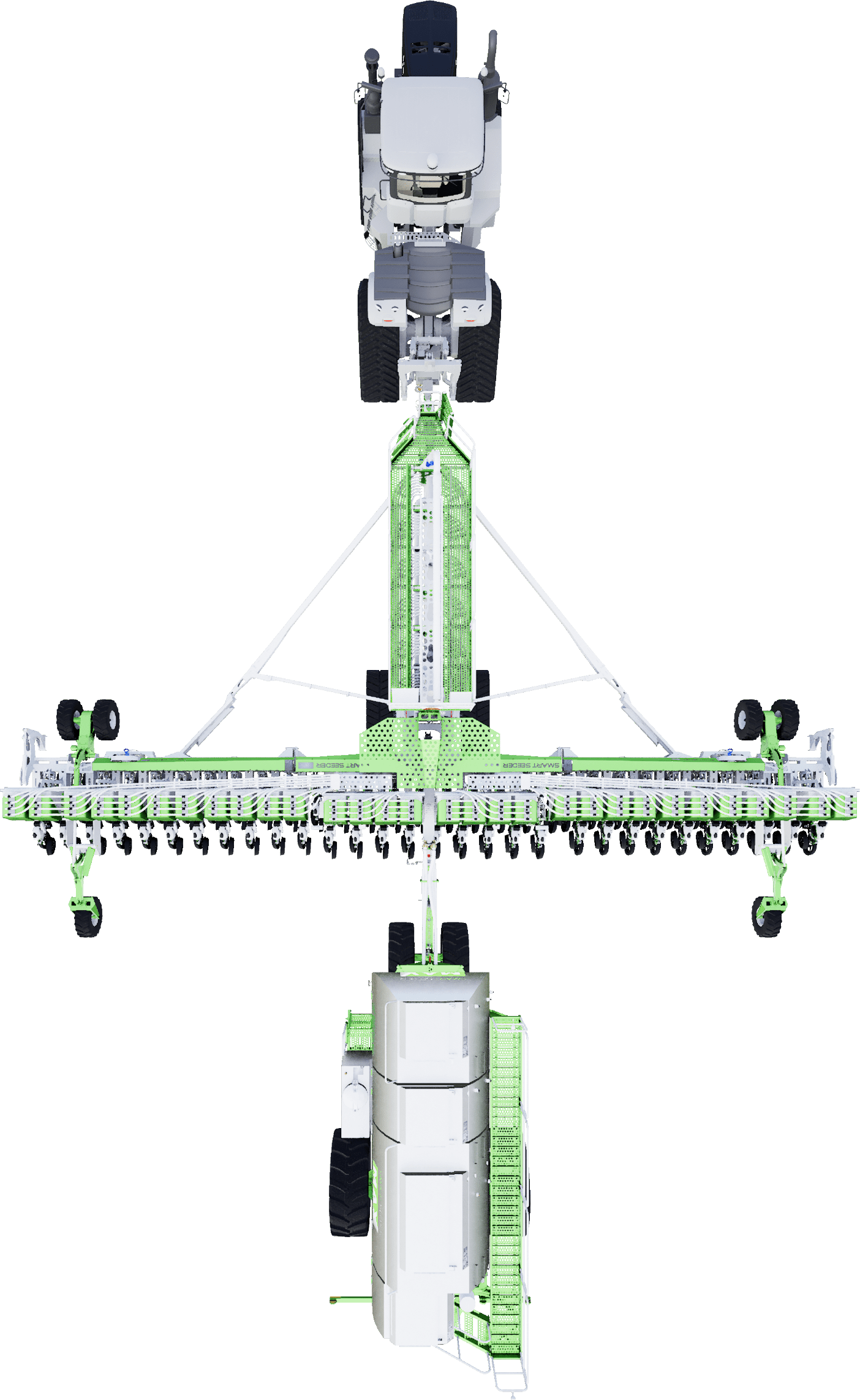 Seamless Intercropping
and Cover Cropping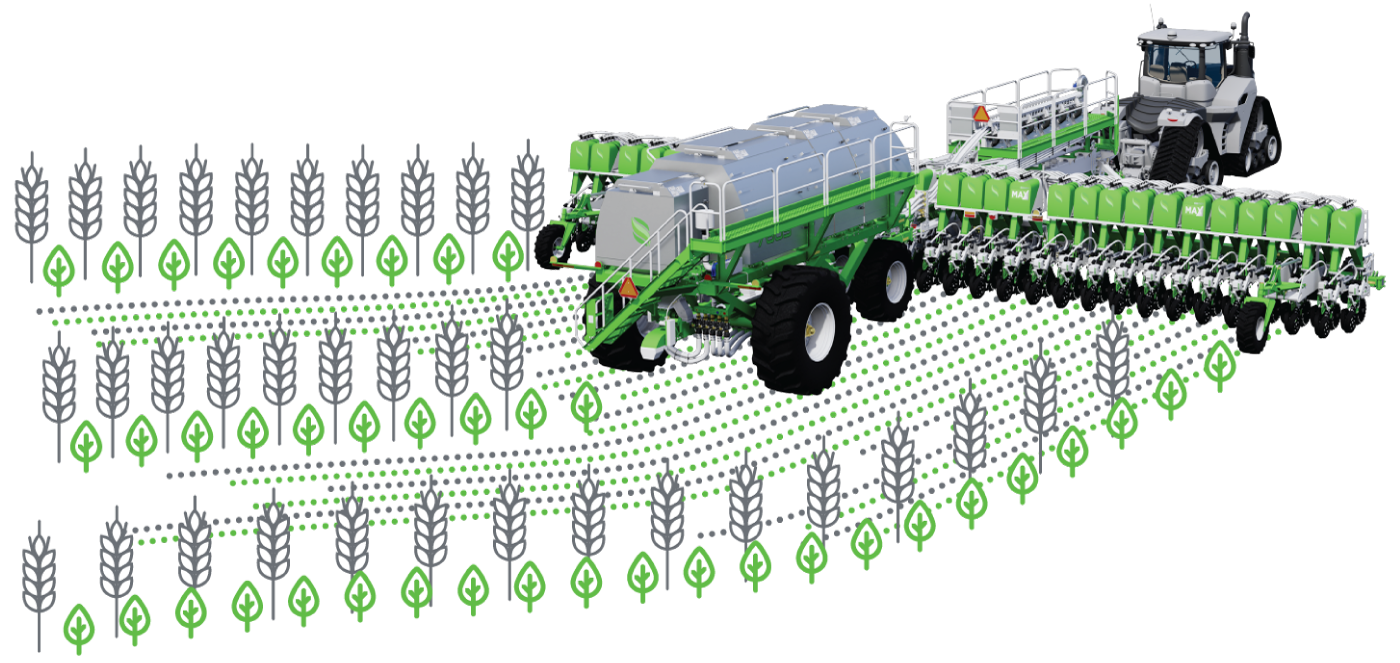 Intercropping made easy by all models of SMART Seeder MAX™ with multi-hybrid, cover cropping and custom row capability. User is able to define seeding row spacing in 3 configurations - 12", 24" and 36". Intercropping can be setup so each crop type has its own seeding depth, fertilizer and amendments to maximize the return for this regenerative agricultural practice.
Unique Lead Coulter
Row Units
Unique opener with Coulter and shank combination works for all field conditions with effective field trash flow through staggered rows and rotating offset. Easy to adjust depth and down force control with six selectable in ground product placement options for max productivity. Seed safe 2.5" vertical separation of in furrow fertility for root zone variable spacing at 12", 24" and 36" with DX opener lockup.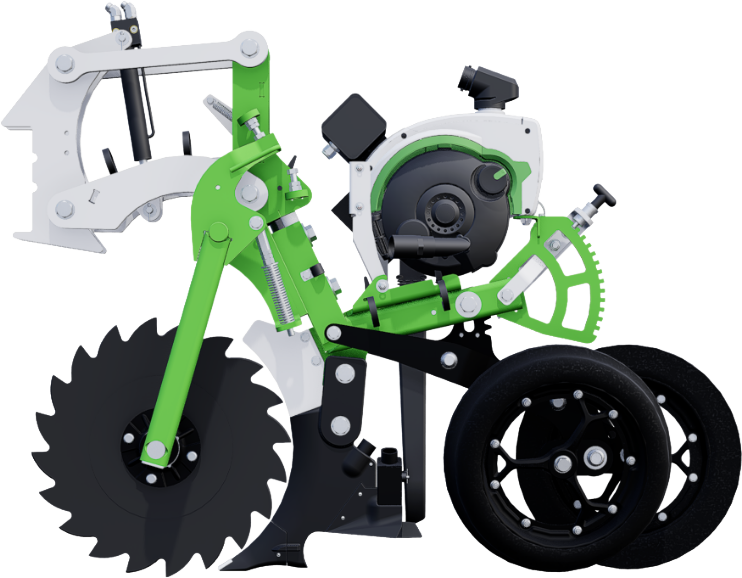 Smart DX Triple Shot
Opener Blade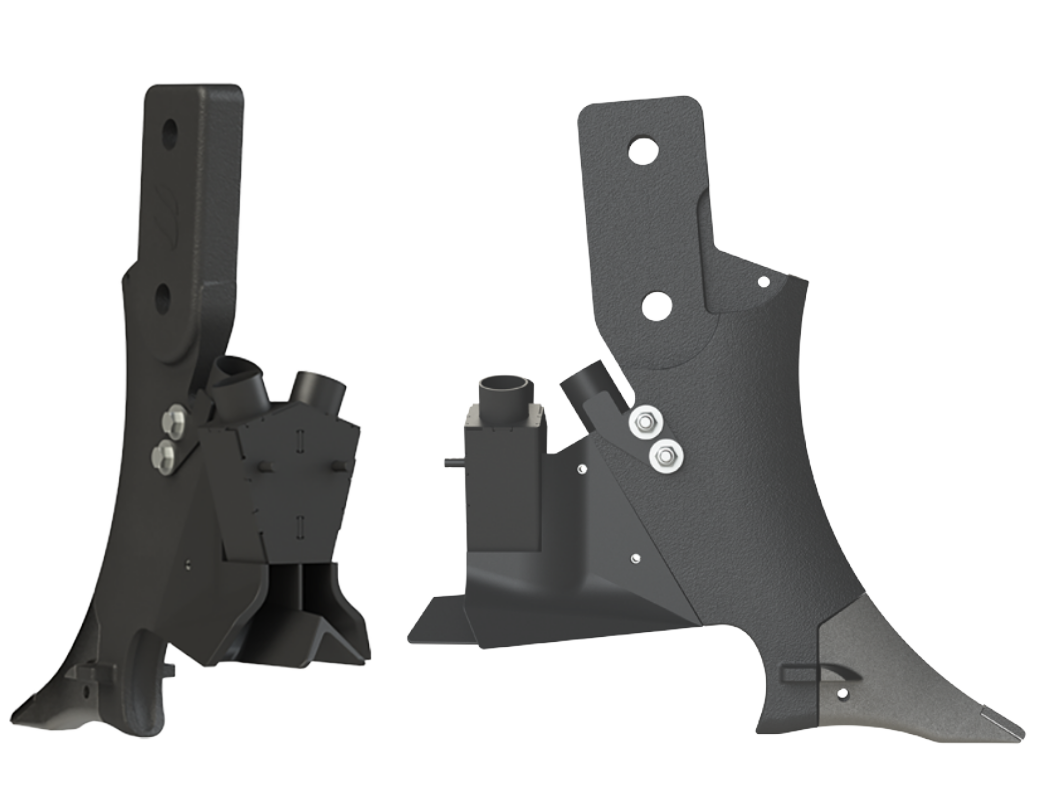 Our triple shot opener has the ability to precisely place products through any of its three apertures offering full time deep band, side band and paired row placements. Its unique design increases the volume of fertilizer that can be placed with the seed along with the added benefit of placing fertilizer deep (below the seed) all while maximizing seed safety.
Increasing seed safety has proven to increase emergence on sensitive crops like canola.
Our opener gives distribution options for immobile nutrients like P to be placed near the seed in a separate band away from the seed and also separate from the rich deep N band.

BETTER IN
DRY CONDITIONS
Superior moisture migration through pore spaces for better germination in DRY CONDITIONS.
BETTER IN
WET CONDITIONS
Increased moisture movement through soil. Enhanced water infiltration after rain, avoiding a saturation environment in WET CONDITIONS.
SUPERIOR FURROW AND SEED PLACEMENT
Unique furrow and placement creates a near perfect growing environment.
Our lead Coulter and triple shoot opener have the ability to fracture soil below the furrow. This fracturing breaks up compaction, increases soil aeration and improves water infiltration. The end result is deeper rooting depths, better moisture storage and better drought tolerance.
Up to 5 PRODUCTS
IN ONE BULK CART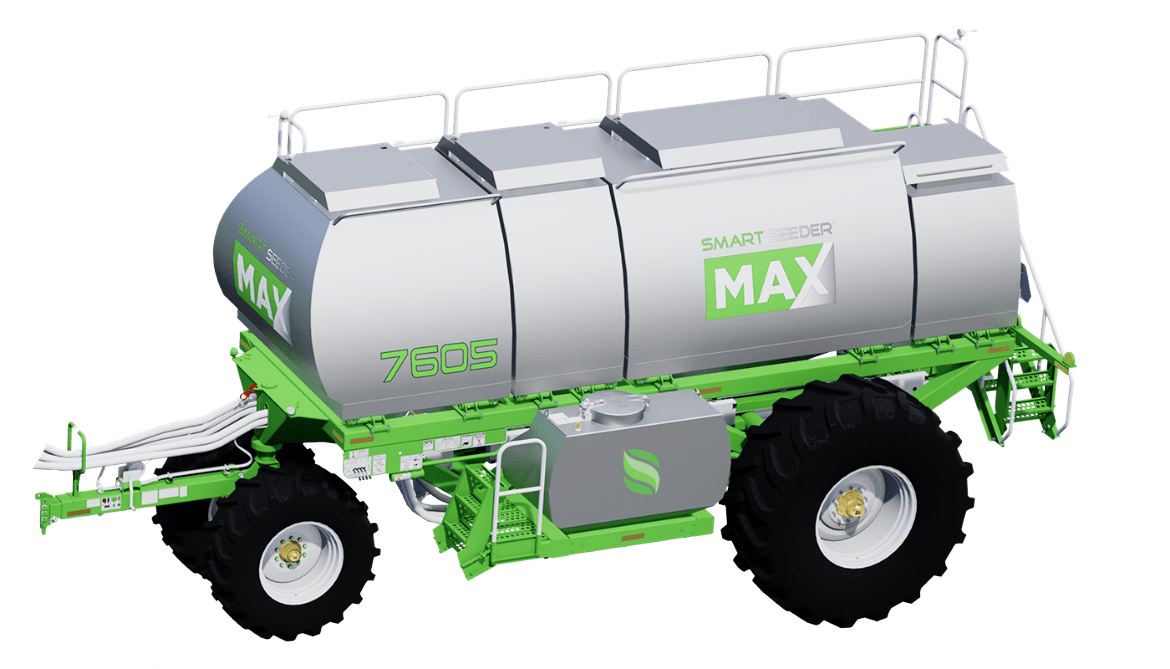 The SMART Seeder MAX™ is paired with either the 7204 or 7605 bulk transfer cart in a 720 or 760 bushel capacity, transporting up to five individual products in the mini tanks that supply each row's Cushion Drive meters virtually eliminating downtime to the seeding operation.
Our transfer cart is manufactured using high grade stainless steel for unrivalled protection and corrosion resistance.
Bulk Clean-Out Made
Easy with - Velocity™
Clean out is a breeze with the onboard Velocity™ conveyer system. Our patented 10" belted conveyor delivers up to 100 bushels per minute of product flow.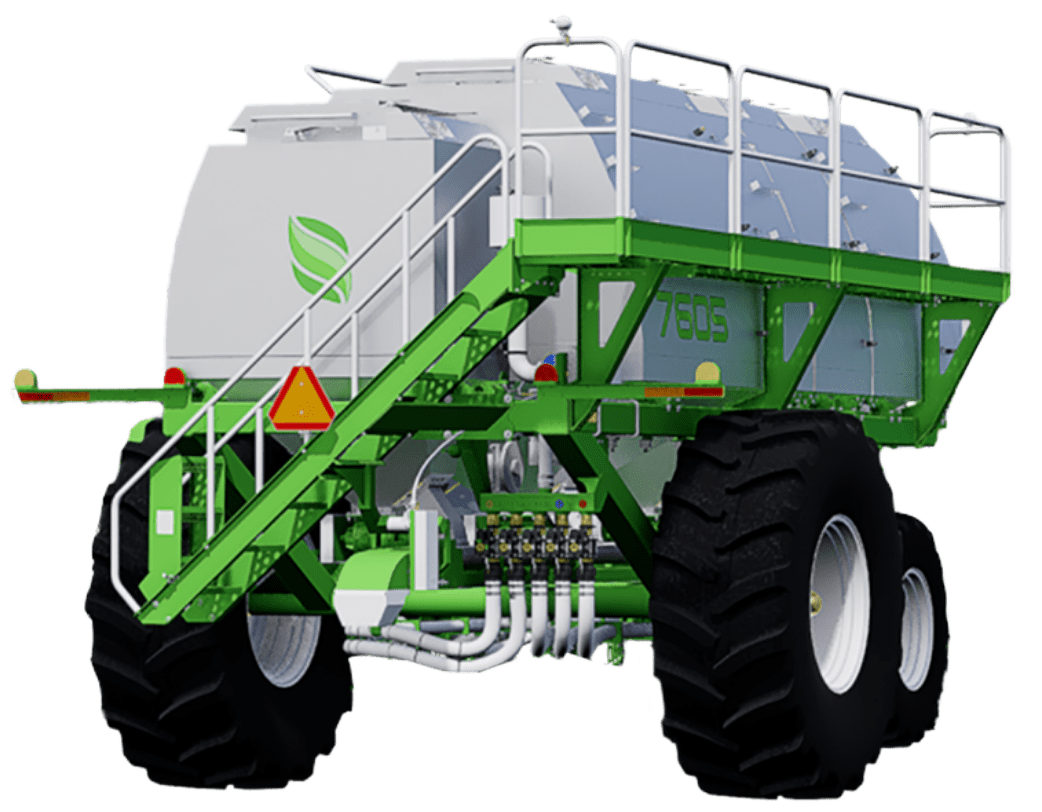 Current Air Seeders
VS Smart Seeder Max/Max-S™
Flawless integration with soil maps
Plant level metering at each opener
5 product handling capability
Turn compensation for non-linear travel
Fully electronic
Wireless in-cab controls
Seed bounce
Inconsistent product placement
Uniform distribution
Easy Clean Out Tank